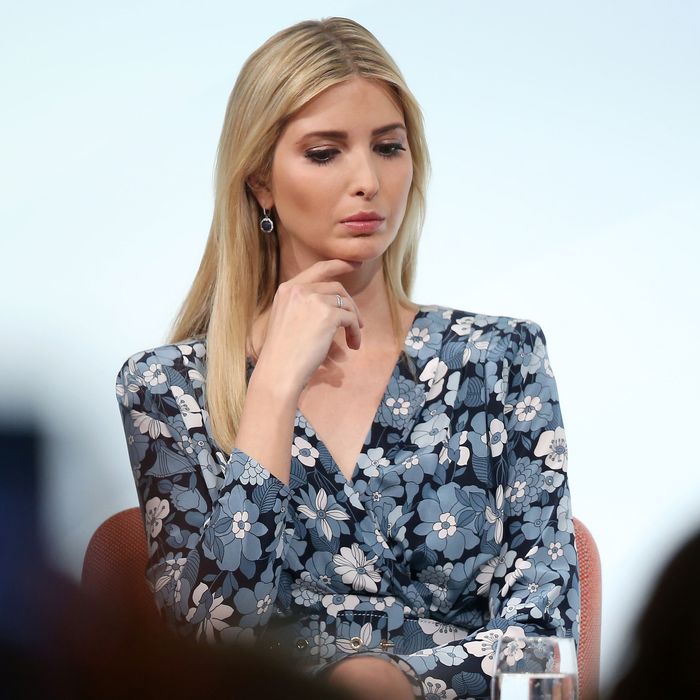 Photo: Sean Gallup/Getty Images
The rabbi who oversaw Ivanka Trump's conversion to Judaism has released a letter to the congregation of Jared Kushner and Ivanka Trump's longtime synagogue condemning President Trump's widely criticized statements about the violent protests in Charlottesville.
In a letter sent to members of Congregation Kehilath Jeshurun this evening, Rabbi Emeritus Haskel Lookstein (who oversaw Ivanka's conversion), along with his successors Rabbi Chaim Steinmetz and Rabbi Elie Weinstock, said, "We are appalled by this resurgence of bigotry and antisemitism, and the renewed vigor of the neo-Nazis, KKK, and alt-right."
The letter went on: "While we avoid politics, we are deeply troubled by the moral equivalency and equivocation President Trump has offered in his response to this act of violence."
Lookstein was close enough to the Trump family that last year he was invited to speak to the Republican National Convention. He initially planned to give an invocation but later dropped out after outcry from the Modern Orthodox community and other groups.
Here is the full letter: