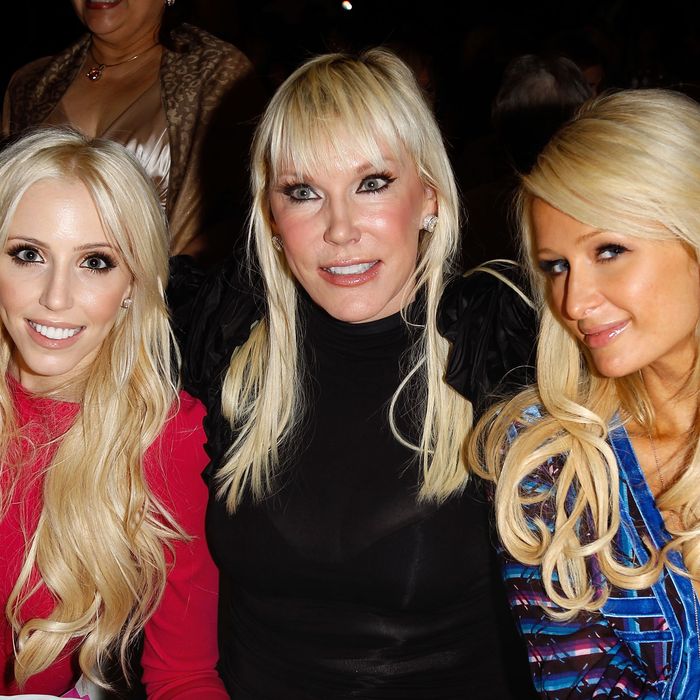 Kelly Roberts.
Photo: Michael Tran/FilmMagic
Kelly Roberts, a California hotel owner, is expected to be named as President Trump's nominee to serve as the U.S. ambassador to Slovenia, two well-placed sources tell Daily Intelligencer. First Lady Melania Trump was said to be personally involved in the selection of Roberts, who will be representing the United States in the country where Mrs. Trump was born and raised.
Roberts and her husband Duane Roberts are firmly ensconced in the GOP-donor establishment in California and nationally. In the past year alone, they have contributed over $1.2 million to Republican candidates and committees. Kelly herself contributed $50,000 to Trump's super-PAC, Great America PAC, last October.
Melania Trump is said to have taken a strong interest in helping select the U.S. ambassador to Slovenia under her husband's administration. A source familiar with the selection process said that she was presented with dossiers of several potential candidates and endorsed Roberts in large part because she felt that the United States would be best represented by a member of the business community. The First Lady was born in 1970 in what was then known as the Socialist Republic of Slovenia, part of Yugoslavia.
Presidential administrations on both sides of the aisle have often appointed their donors to ambassadorships in countries that aren't seen as hot spots (i.e., not Iraq or Afghanistan), but of the eight U.S. ambassadors to Slovenia so far, only one wasn't a career diplomat: businessman Yousif Ghafari, appointed by President Obama.
Roberts serves as vice-chair and chief operating officer of the Mission Inn Hotel and Spa in Riverside, California. She is said to take an active role in the day-to-day management of the historic property, which she and her husband have owned since 1992. Prior to buying the historic hotel, Duane Roberts made a fortune by inventing the frozen burrito.
The Roberts family shares Trump's reality-show background: Kelly Roberts's daughter, Casey Reinhardt, and son, Doug Reinhardt — children she had with her ex-husband, real-estate agent John Reinhardt — both starred in the MTV reality shows Laguna Beach and The Hills, respectively.
Roberts has strong support from Republicans in California's congressional delegation, according to one source, with House Majority Leader Kevin McCarthy taking the lead on advocating for her appointment.