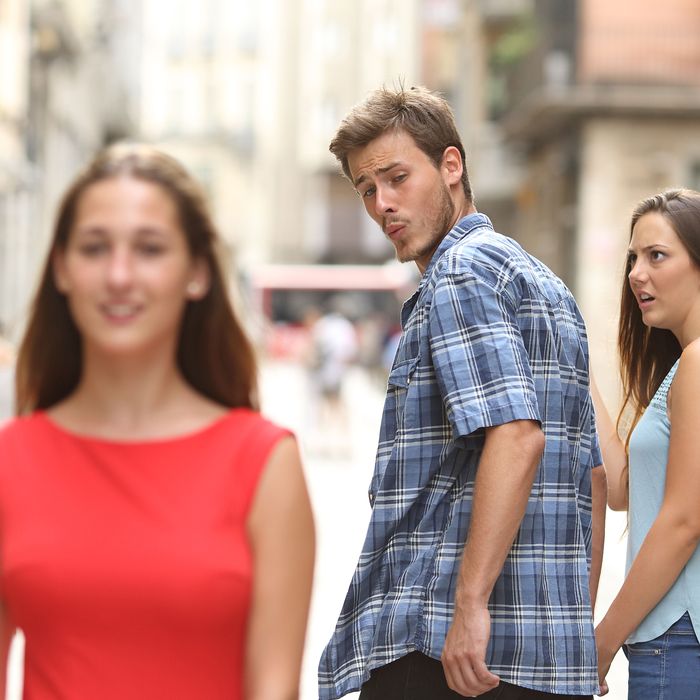 Photo: Antonio Guillem/Getty Images/iStockphoto
There are probably few forces as capable of driving the meme space as stock photography, a source of endless, just-generic-enough, just-specific-enough photos the viewers can imprint their own values onto. The latest in this series of stock-photography memes is a photo by Spanish photographer Antonio Guillem titled "Disloyal Man Walking With His Girlfriend and Looking Amazed at Another Seductive Girl," which features a scuzzy dude looking back at a woman as his girlfriend looks at him shocked and betrayed. And it's a metaphor for … everything?
Some memers quickly discovered Guillem's other stock photos, featuring the same models, leading to a complicated expanded universe of this guy being very rude. (We've reached out to Guillem for his reaction and will update if we hear back.) You don't need to be fluent in Spanish to understand this tweet.
It quickly went meta, so if you understand these memes, maybe go see a doctor?