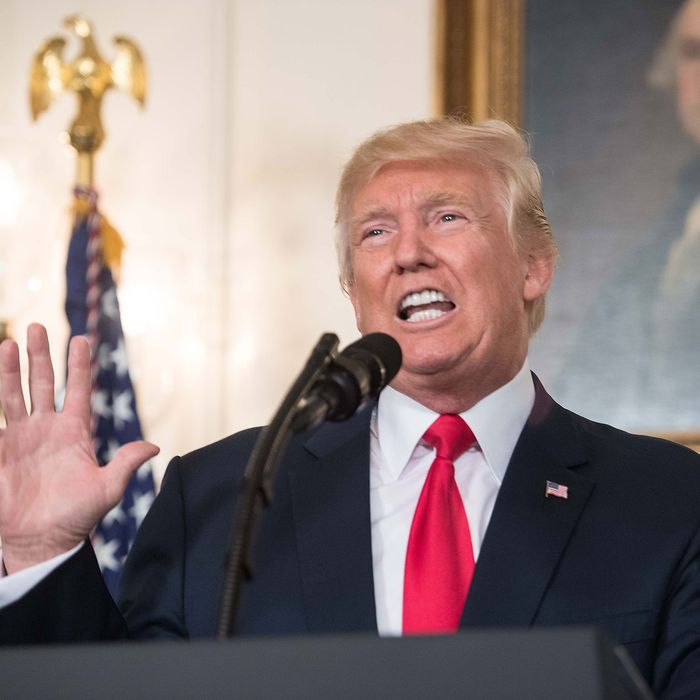 Trump.
Photo: Nicholas Kamm/AFP/Getty Images
Nearly 48 hours after President Trump responded to a deadly white-supremacist rally in Charlottesville, Virginia, by condemning "many sides," he specifically called out the racists at the head of Saturday's event.
"Racism is evil and those who cause violence in its name are criminals and thugs, including the KKK, neo-Nazis, white supremacists, and other hate groups that are repugnant to everything we hold dear as Americans," Trump said.
The statement came after days of intense political pressure from Democrats and some Republicans, who accused Trump of excusing the white-nationalist groups at the center of the violence in Virginia by failing to single them out. But Monday's short speech, which began with self-congratulatory comments about the economy and ended with reporters shouting questions at Trump, did little to quiet the president's critics.
Reporters will have another chance to yell questions at Trump at 3 p.m. on Monday, when he's scheduled to sign a memo related to China's theft of intellectual property. Perhaps that is when he will hold the "major press conference" promised on Friday.