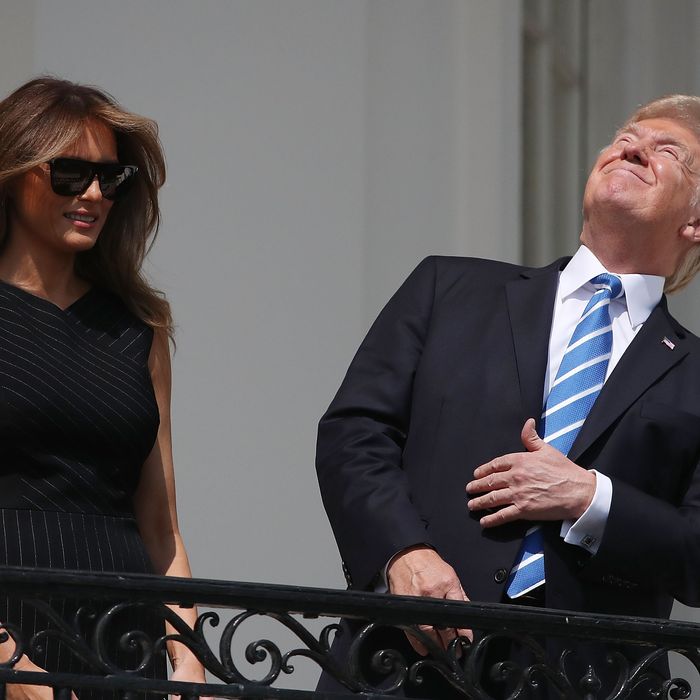 Photo: Mark Wilson/Getty Images
Happy eclipse, folks. It is ill-advised that you stare directly into the sun with your naked eyes during today's cosmological event — just ask these dudes who tried it the last time around — unless you'd like to risk permanent vision damage. That is … it is ill-advised unless you're Donald Trump, who apparently doesn't need special eclipse glasses. (He did also view the eclipse, with Melania, through a pair of said glasses.) Why? Is it because he's president? Because science isn't real? Who knows, but Laugh at Trump Staring Directly Into the Sun Twitter is the only thing making eclipse Twitter remotely funny.
Jeff Sessions and Wilbur Ross opted to go the glasses route.
Here's hoping whoever is president in 2024, when the next eclipse descends over the United States, knows better.