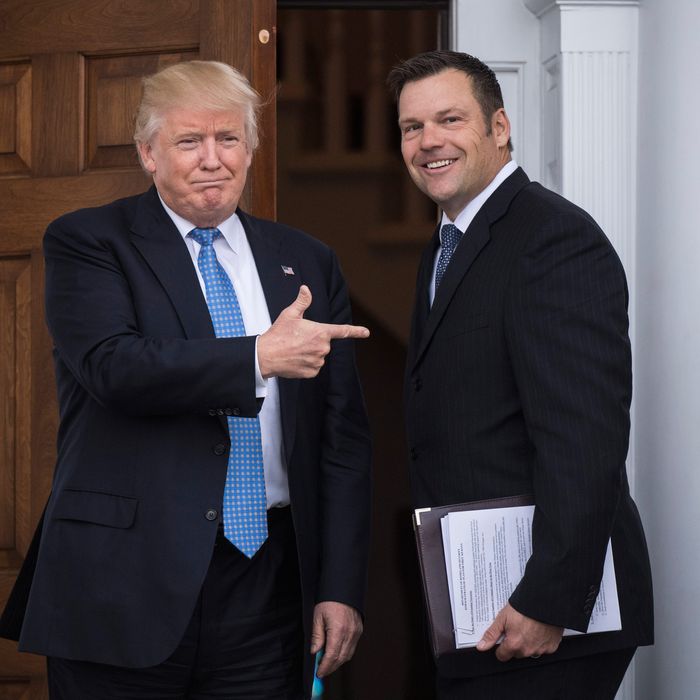 This guy.
Photo: Jabin Botsford/The Washington Post/Getty Images
New York is turning over the state's voter information to President Trump's election-fraud commission after all. The state mailed over CDs containing 12 million records on Wednesday, the Buffalo News reports.
In June, Governor Andrew Cuomo joined around 30 other states in refusing to cooperate with the administration's request. Cuomo said New York would not help the White House "perpetuate the myth voter fraud played a role in our election."
But as Politico pointed out, it wasn't really up to the governor whether or not to share those voter databases. Instead, that decision falls to the bipartisan state Board of Elections, which said Wednesday that it had received a Freedom of Information Law request for New York's voter records, and the four-member board (split evenly between Democrats and Republicans) agreed to comply. The commission reportedly amended its request from its original ask, and will no longer be collecting Social Security or driver's license numbers.
The voter data that was sent includes names, addresses, dates of birth, and individual voting history — which is the same information the public can also access, and many campaigns do just that. So the data Trump and his election-fraud czar Kris Kobach get is the same that Politico says has, in some form, "been sent to members of the general public 1,379 times since the beginning of 2015."