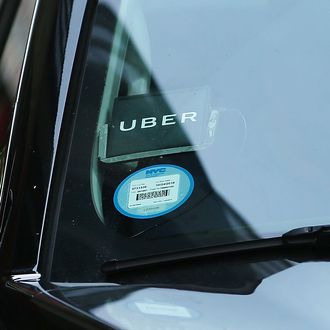 Thumbs-down emoji.
Photo: Spencer Platt/Getty Images
The days of calling some slightly sketchy-looking number in a last-ditch attempt to figure out exactly where your Uber is will soon be but a distant memory. Starting today, Uber is rolling out a new in-app chat feature to connect riders and drivers in real time.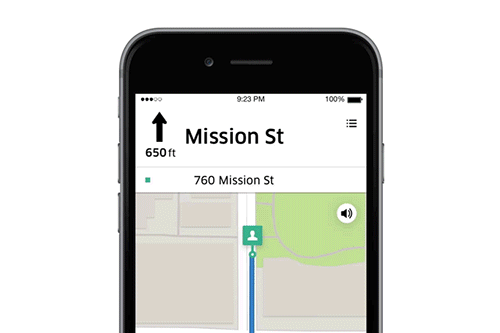 The feature will replace the current communications system — an awkward hodgepodge of "anonymous" calling and texting — with a streamlined messaging platform built into the app. Riders will essentially still be able to get in touch with their drivers as they normally would — by tapping the contact button in their Uber feed — but instead of being given the option to communicate using their phone's cell-phone plan, they will now be directed to "Chat."
This switch will get rid of the need for Uber to hold on to your cell-phone number, and for the app to navigate the complexities of anonymizing any personal contact info when sending it using SMS or making calls to your driver. (Although, your driver can now quite literally leave you on read, so, good luck with that.)
In an interview with TechCrunch, Uber product manager Jeremy Lermitte explained that one of the driving factors behind this switch to in-app messaging was complaints from customers and drivers without cell-phone plans. "Lots of stories with folks travelling internationally," Lermitte began, "where, let's say you land in Paris, and you're in the airport, you don't have a voice plan or a cellular plan setup, you can now just connect to Wi-Fi and communicate with your driver for the pickup."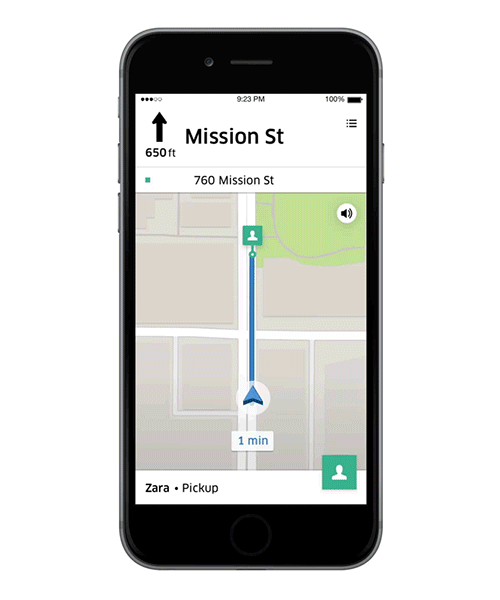 As nice as this may seem, one obvious concern when it comes to texting your driver is that …well, you're texting your driver. Uber's press release on the new feature states that this issue will be remedied by the drivers' phones being set to auto-read all messages aloud to them, and by giving them the option to send a thumbs-up emoji in response, instead of typing out a reply, but the change still seems a little risky.
Regardless, the new feature is rolling out worldwide today, so only time — and, knowing Uber, probably a lot of trial and error — will tell how emoji and auto-dictation will affect the Uber experience.