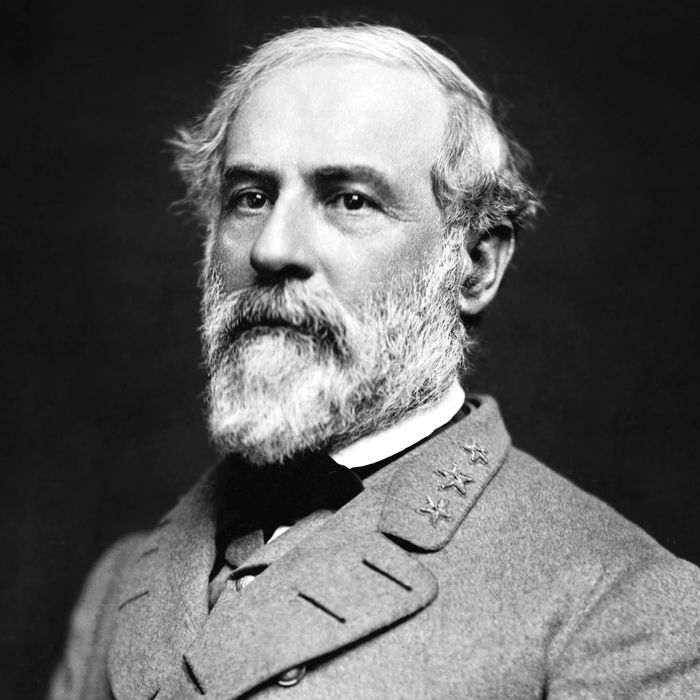 A monument honoring Confederate General Robert E. Lee that was removed in August will be returned to public view and rededicated in a small Ohio town.
A big rock with a plaque on it, the monument used to sit off of Dixie Highway in Franklin Township, Ohio. It was removed in the dark of night on August 17, days after a deadly white supremacist rally in Virginia. And even though more than 320,000 Ohioans fought for the Union Army during the Civil War, some locals were pissed.
Put in place in 1927, the monument was dedicated by the United Daughters of the Confederacy, which spent the first few decades of the 20th century pushing a revisionist myth about the South. Its strategy was to erect monuments honoring the heroism of Confederate figures in any city that would take them.
The removal was a big deal in small Franklin Township, where City Council meetings drew standing room only crowds as locals expressed their anger. "You can't erase history. Next thing you know, they're going to be burning books," Jo Ann Powell, owner of a salon near the monument's former resting place, told USA Today in August. "No one alive today was a slave or owns a slave. What's the big ordeal?"