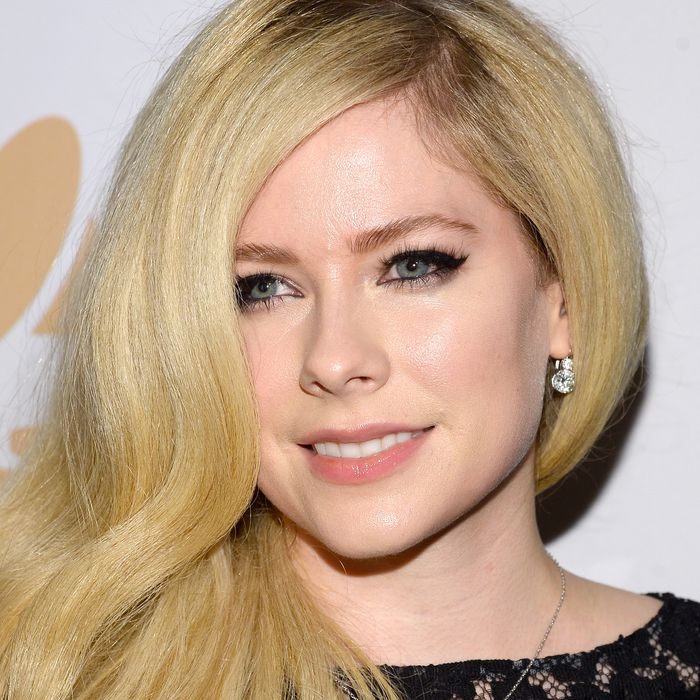 This is totally, definitely Avril Lavigne, who is alive.
Photo: Kevork Djansezian/Getty Images
While the jury's still out on whether or not she was replaced by a clone back in 2003, one thing about Avril Lavigne is for certain: She's the most dangerous celebrity on the internet.
How did Lavigne go and make things so complicated? (Yeah, yeah.) The pop singer topped cybersecurity firm McAfee's annual list of the most dangerous celebs, after its algorithms determined that a quick search of her name brings up more potentially malicious results than anyone else online. (Take that Milo Yiannopoulos!)
However, the "Sk8er Boi" singer is far from the only sketchy source McAfee's list named.
Here are their top ten:
1. Avril Lavigne
2. Bruno Mars
3. Carly Rae Jepsen
4. Zayn Malik
5. Céline Dion
6. Calvin Harris
7. Justin Bieber
8. Diddy
9. Katy Perry
10. Beyoncé
Stay safe out there, folks. Click wisely.