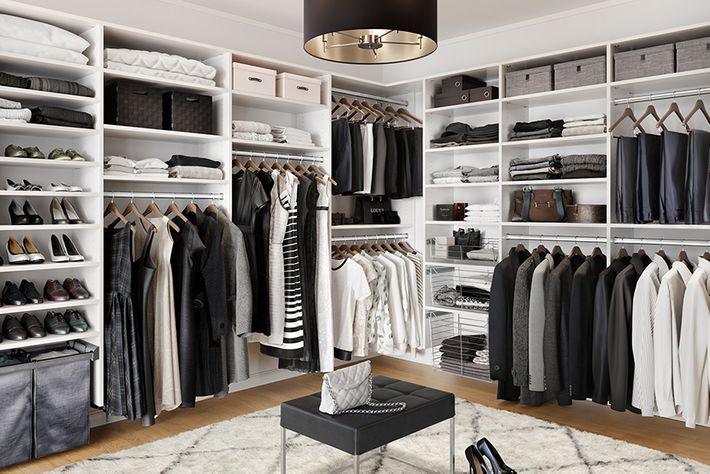 Cleaning out your closet can be a rewarding experience – especially when you know the clothing you decide to part with is going to a deserving home. This fall, if you donate your clothing to Big Brothers Big Sisters, you'll not only reap the karmic benefits of a good deed, but your efforts will be rewarded with a discount on a literal closet upgrade.
California Closets will take $100 off a new storage system – including solutions like walk-in and reach-in closets, pantries, entertainment centers, home offices, and more – when you donate your new or gently used items from September 1 through October 31. So, you can essentially do a good deed, organize your closet, and upgrade said closet all in one move. And, it's super easy: California Closets will pick up your clothes during install and bring them to Big Brothers Big Sisters.
Visit californiaclosets.com to schedule your free consultation – California Closets' designers are experts in finding custom solutions. Or, consider visiting one of several local showrooms in Manhattan, Brooklyn, Queens, and beyond.
This is paid content produced for an advertiser by New York Brand Studio. The editorial staff of Daily Intelligencer did not play a role in its creation.