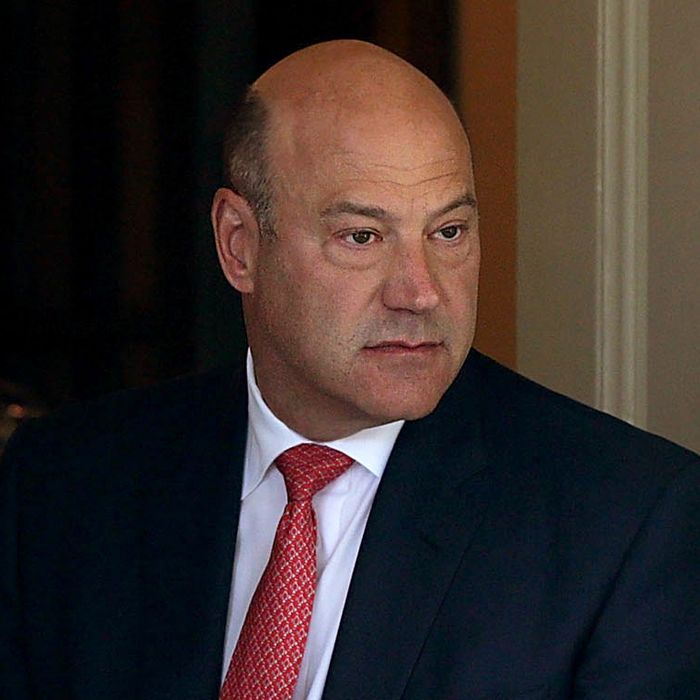 Cohn of silence.
Photo: Alex Wong/Getty Images
President Trump has reportedly broadened his search for the next Federal Reserve chairman, a job once expected to go to Gary Cohn, Trump's chief economic adviser. According to The Wall Street Journal, Cohn's chances of getting the job diminished after the former Goldman Sachs president criticized Trump's response to July's white-supremacist rally in Charlottesville, Virginia.
In an August 25 interview with the Financial Times, Cohn said the "administration can and must do better in consistently and unequivocally condemning these groups."
"Citizens standing up for equality and freedom can never be equated with white supremacists, neo-Nazis, and the KKK," he added. "As a Jewish American, I will not allow neo-Nazis ranting 'Jews will not replace us' to cause this Jew to leave his job. I feel deep empathy for all who have been targeted by these hate groups. We must all unite together against them."
Trump, the WSJ says, did not anticipate those comments:
Mr. Trump wasn't aware such a blunt critique was coming, said one person familiar with the president's thinking. One White House official said the president visibly bristles at the mention of his economic adviser.
A previous report in the Washington Post said that Trump was aware that Cohn was upset by Trump equating Nazis to those protesting them. But the president was "especially upset that Cohn went public" with his complains.
Trump is now considering other options to replace current fed chair Janet Yellen, including reappointing Yellen herself. While Trump's final campaign ad flashed a picture of Yellen as he spoke about "global special interests" and "people who don't have your good" interest in mind, he has praised her since taking office.
Cohn, meanwhile, is said to be preparing to join the long list of White House defectors.