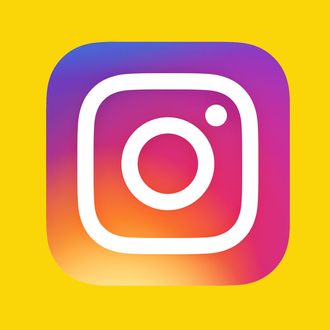 About a year ago, as part of an effort to stem harassment on its platform, Instagram introduced filters that allowed users to exclude certain words (or, say, snake emoji) from comments. Today, the company announced that it's taking user controls a step further by offering broad filtering — not just on comments' contents, but on who can actually leave one.
New comment controls rolling out today allow users to restrict comments to people you follow, people who follow you, or both, as opposed to the maximalist "everyone" setting. In the Settings menu, under Comments, just tap "Allow Comments From" to set your preferred setting.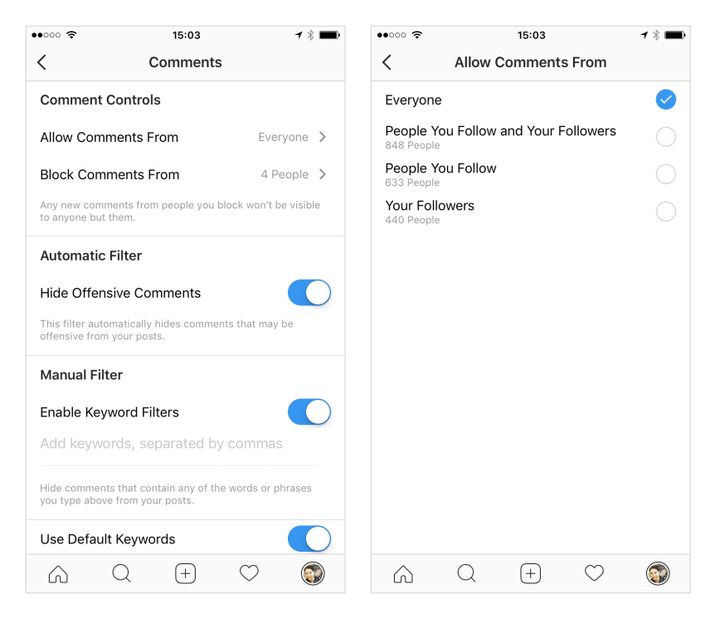 This is a great feature, and a sign that Instagram — like its big-platform peers — is realizing that "Hey, maybe we don't need to offer all of our users unfettered access to each other in order to request more feet pics?"
The photography platform also rolled out another change that allows users to anonymously report live videos in which someone might be attempting to do harm, either to themselves or others. Also, there are more heart stickers.