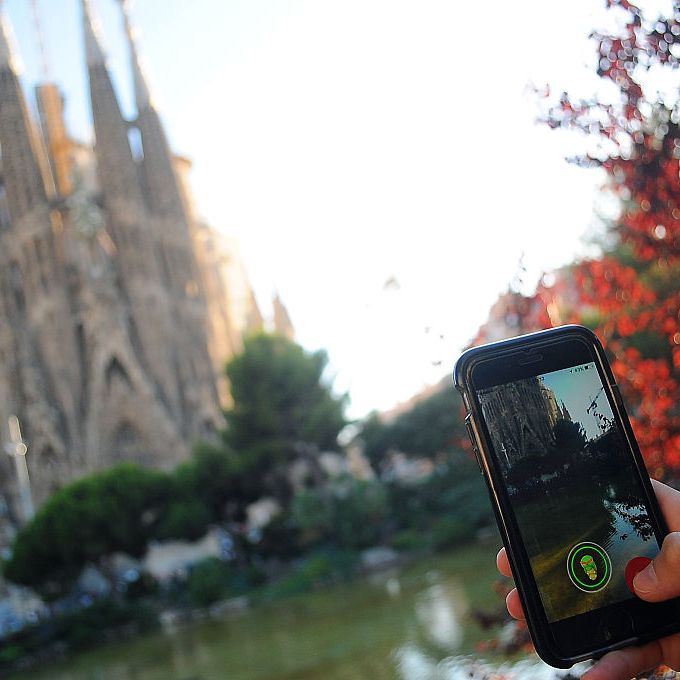 This phone, photographed in July 15, 2016, is now garbage and should either be traded in or thrown into a lake.
Photo: Joan Cros Garcia - Corbis/Corbis via Getty Images
After Apple's extravaganza yesterday, you may find yourself wondering just how much that old phone of yours is worth. The people of Flipsy, one of the several private-market resellers, helped us out by running numbers across all four major carriers.
One thing to note with this table: "Private market," in every case, earns you more than if you trade your phone in for credit at a carrier. Companies like Flipsy, Gazelle, uSell, MobileFlyp, and Buyback Boss all offer to scour the net for the best deals in cash for your phone, promising you more money — especially for phones still in pristine condition — than you'd get otherwise. Most of the services also offer a "lock-in" price period, especially useful right now when there's about to be a ton more people selling iPhones than people who want to buy them.
You can also go super old-school and simply sell your phone on eBay or Craigslist. Since eBay offers the advantage of acting as your middleman — you can sell an old iPhone for, say, $300, and once shipping has been confirmed, eBay will simply cut you a check directly for slightly less than $300.
And then there's Craigslist, both the most lucrative and sketchiest of the online marketplaces. The pluses and the minuses of Craigslist are the same: You meet up directly with the buyer and exchange cash. That said, Craigslist is already humming with people unloading older iPhones as they prepare to upgrade, and scams are rampant (one enterprising listing was just selling iPhone 7 Plus boxes for $10). If you're going to go the Craigslist route, do it quickly; meet up with the person to sell the phone — do it in a public place — within the next few days, before the market gets flooded.
Still, if all these private-market options offer ostensibly better deals, why would you ever trade in your iPhone 6s at AT&T for store credit? The same reason you order in Seamless instead of making up a stir-fry, or take a Lyft home rather than deal with a 90-minute subway ride. Private markets get you more money, but they also require more work. Walk into a Verizon store, hand them your old phone, and within a few minutes you've walked out with a decent discount on your new iPhone.