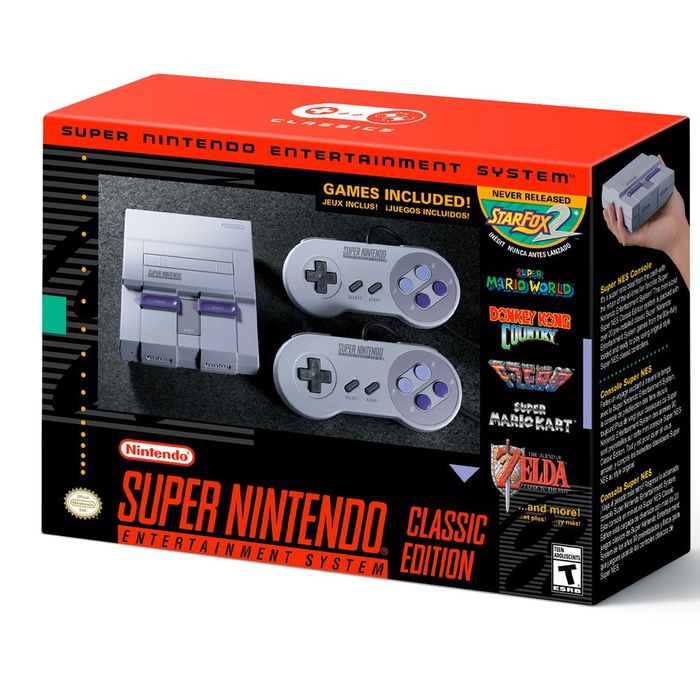 Having learned the hard way last year that fan demand for an old-school Nintendo emulator can far, far outstrip supply, Nintendo announced today it plans to ship even more of its upcoming SNES Classic. "Nintendo plans to ship the retro-inspired product into 2018," the company said in a statement. "Originally, shipments were announced to cease at the end of this calendar year." The company plans to radically up the number of systems it produces, hopefully preventing the severe shortages that plagued last year's NES Classic.
The system, which will include 21 games, including one never-released game, Star Fox 2, has already generated tremendous interest, with multiple preorder events (some of which were unplanned) selling out within minutes. It'll retail for $80 and come with two wired controllers.
Perhaps even more interesting is news that the NES Classic will be making a return at some point next summer. "Next summer, Nintendo will also bring back the Nintendo Entertainment System: NES Classic Edition system with new shipments. More information about the timing of the return of NES Classic Edition will be announced in the future," was all the information the company gave. The NES Classic was a near instant sellout, with copies being sold on secondary markets like eBay for five to six times their retail price of $60.
Still, for all the good news, I'd still be either hovering over a buy button or lining up at a Game Stop on September 29, when the SNES Classic is due to drop. No matter how many of these things Nintendo makes, it seems it'll be hard-pressed to keep up with demand.