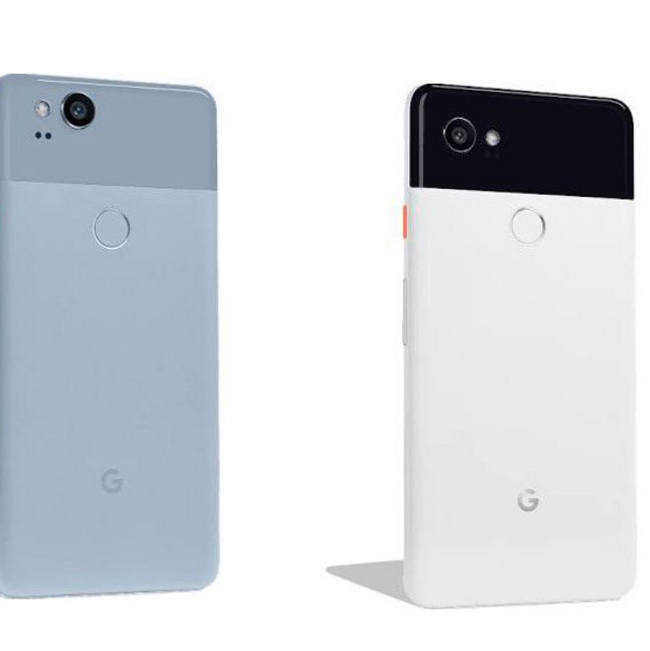 Pics of Google's upcoming Pixel 2 have leaked, via Droid Life. The phones will start at $649 for the standard or $849 for the XL model.
Per leaks from Android Police, the phones (manufactured by HTC but "designed by Google") will feature an expanded AMOLED screen and the same style of reduced bezels as seen in the Samsung S8 or LG V20, sport 4 GB of RAM, and use a Snapdragon 835 processor. All of this, if true, means it'll essentially have the same internal specs as a Samsung S8. It'll also have "squeezable" sides for activating Google Assistant, which, sure. It's still up in the air as to whether the phone will have a 3.5 mm headphone jack.
I really like Google's Pixel phone. While I think Samsung's more recent S8 and Note 8 phones have better screens and a better industrial design than 2016's Pixel, I was looking forward to the Pixel 2.
One of the things I really like about the Pixel is its clean install of Android — unlike Samsung or LG or a host of other Android phone-makers, there's no bloatware. Clean Android still isn't quite as glossily pleasant as using iOS, but it comes close. Another thing is that even a year later, the Pixel's camera holds up very, very well. Testing out Samsung's Galaxy Note 8 recently, the Pixel still often took better pictures, particularly in low-light situations. All I really want out of a phone is decent battery life, the ability to dick around on the internet, and a camera that lets me take a decent picture without a lot of futzing around. The Pixel did all that.
These leaks, if accurate, confirm that the internal specs of the Pixel 2 will be unsurprising play for being a top-end phone (the 128 GB Pixel 2 XL will even come in at $949, as four figures become more and more the default for top-of-the-line smartphones). But the leaks also don't reveal much about the real reason that I (and a lot of other users) liked the Pixel so much. The first Pixel looked pretty generic as well; it was a host of smart software and hardware choices that made it so nice to use. The Pixel 2 could still end up being a very good phone — or even a great one. Still, from the outside, it looks like another flagship phone at flagship prices. And I'm more than a little burned out on those.