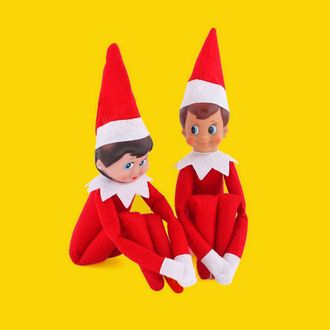 Elf on the Shelf — the Christmas-themed children's book–and–toy combination brand — has been memed before. (Remember that Craigslist ad for the IRL version, which was basically a grown man in a onesie sitting on a shelf.) But it's never been memed like this. The game is simple: Open with "You've heard of Elf on the Shelf," and finish with "Now get ready for [thing x] on a [thing that rhymes with thing x]." Shrek on a deck. Cat on a mat. Waluigi on a squeegee. Chewbacca on a maraca. The possibilities are endless.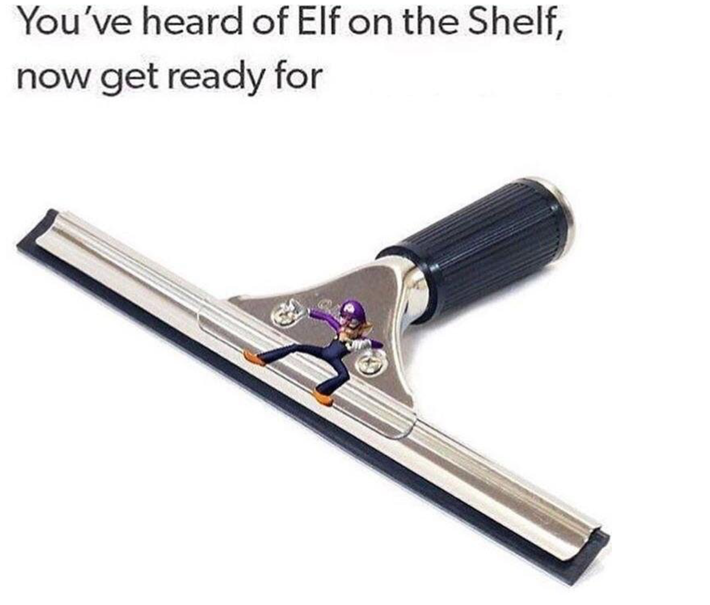 This rhyming Elf on the Shelf meme doesn't appear to be entirely new, at least according to Twitter. Early uses of the meme date back to 2016. Still, there's no denying that these memes are having a moment now. They've seen a sharp uptick on Reddit's /r/MemeEconomy, with users on the meme-market advice forum warning that Elf on the Shelf memes are at high risk of becoming normalized and should be sold as soon as possible. (Becoming normalized, meaning … being explained by blogs such as this one. Select All does not hold any meme securities, due to our rigorous journalistic ethics.)
Of course, now is probably as good a time as any to move on and find the next good meme.