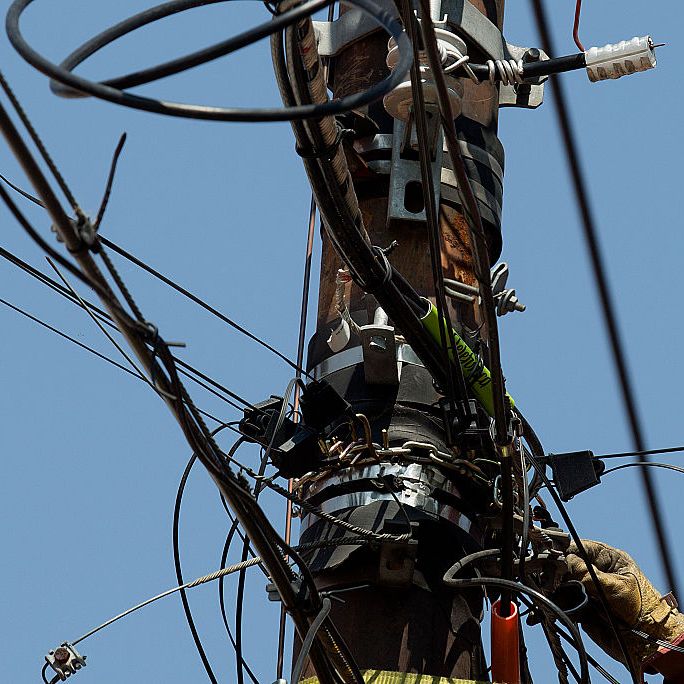 Yep — you see this right here? Looks like your got vandals.
Photo: Susana Gonzalez/Bloomberg via Getty Images
Spectrum (or, as you formerly knew/cursed them, Time Warner Cable) gave customers an early-morning present: no internet access. The culprit: vandals.
Per a statement from Charter/Spectrum spokesperson provided to Select All:
Vandalism of Charter's fiber-optic network in Brooklyn early this morning has resulted in thousands of customers there losing service. Our repair crews have been working tirelessly I'm [sic] the past several hours to restore service as quickly as possible. We appreciate our customers' patience as we do. We are also working with the NYPD on an investigation of this latest round of criminal destruction of our network.
Those damn vandals! Why do they always attack the aging internet infrastructure that's been systematically underfunded for years in order to line shareholders' pockets!
Update, 2:55 p.m. ET: A spokesperson from Spectrum writes to say: "All services fully restored at about 2:30. Have been restoring gradually since mid-morning."