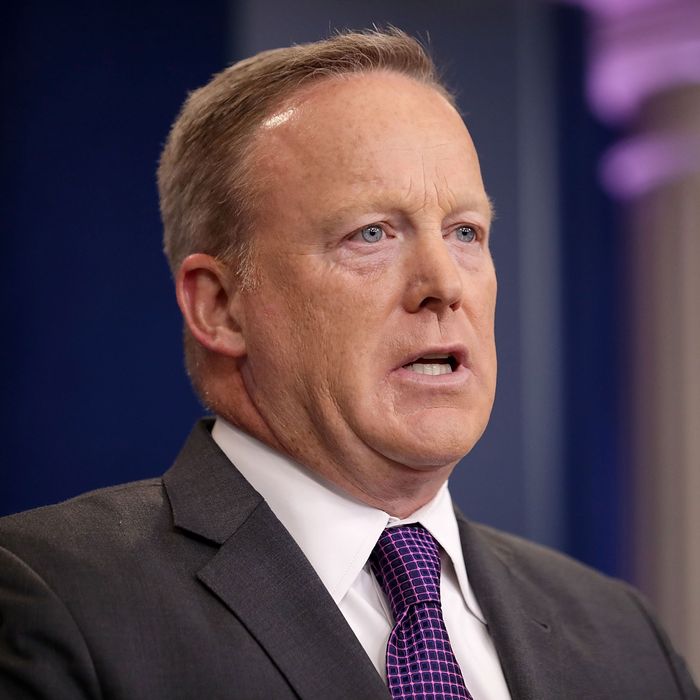 Baby Spice.
Photo: Chip Somodevilla/Getty Images
Former White House press secretary Sean Spicer may be out of the Trump administration, but he's still got that red-faced competitive streak that turned him into a superstar during his brief stint in the West Wing.
It was on display most recently in an email to political journalist Mike Allen of Axios. Allen, the popular political gossip columnist who made his name at Politico, writes that Spicer, whom Allen says he's known for more than a decade, responded to questions this week with a warning:
Please refrain from sending me unsolicited texts and emails




Should you not do so I will contact the appropriate legal authorities to address your harassment




Thanks




Sean M Spicer
This isn't going to help him on his rehabilitation tour, which took him to Good Morning America on Thursday. In an interview he admitted to making "mistakes" while in the White House but pushed back against the "the personal attacks" and those "questioning my integrity." Asked if he's ever lied to the American people, Spicer said he has not "knowingly" done so.