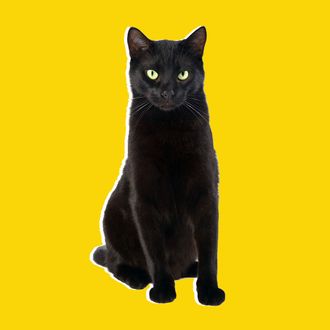 Photo: hocus-focus/Getty Images/iStockphoto
Top-level domains, the parts like .com and .biz, that come at the end of URLs, have grown much more varied in the last few years. That's thanks to a massive expansion from ICANN, which has added things like .pizza and .limo to the list. One of the earliest specific domains was .cat, a reference not to the animal but to Catalan, the language. It's pretty easy to register a .cat domain (see: nyan.cat), but the organization that approves them, puntCAT, audits them to make sure that the sites are available in Catalan.
Here's where it get thorny: Catalonia, the Spanish region where the language is most prevalent, is planning to hold a referendum on October 1 over the question of whether the region should secede from Spain. Spanish leaders have declared that secession violates the Spanish constitution, and are starting to crack down. The Guardian reports that this week "has seen 14 senior Catalan officials arrested, almost 10m ballot papers seized and thousands more police ordered to the region."
Caught in the midst of all of this is puntCAT (which means "dot cat"). PuntCAT stated in a letter to ICANN, the body that governs the technical underpinnings of the internet, that Spanish authorities had asked it to "block all .cat domain names that may contain any kind of information about the forthcoming independence referendum," according to a letter translated by the New York Times. ICANN said it is monitoring the situation.
In the meantime, Spanish authorities raided the offices of puntCAT on Wednesday, and arrested at least one executive. The fate of the .cat domain name remains unknown, an odd minor detail in a separatist movement causing turbulence in Spain.