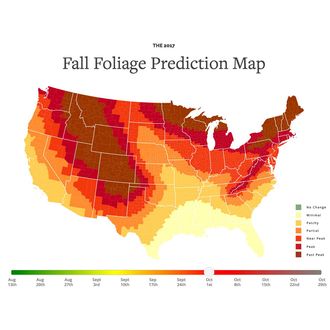 We've peaked (as a species).
Photo: SmokyMountains.com
Break out your way too chunky cardigans, pretend you haven't already ordered a Pumpkin Spice Latte (or two), and let that dude from Green Day sleep — September is here, guys. And that means that fall — which is arguably the best season of the year — is officially upon us (uncomfortably warm weather be damned).
It turns out that this year, living your best life — which, of course, means being absolutely surrounded by a bounty of luscious, crunchy, ruby-red fall leaves at all times — has never been easier. Thanks to Smokey Mountains' new interactive fall-foliage map, you can track the illusive moment known only as "Peak Fall" on a day-by-day basis. (New York City, for example, will apparently be reaching Critical Fall Levels right around October 1, so mark your calendars.)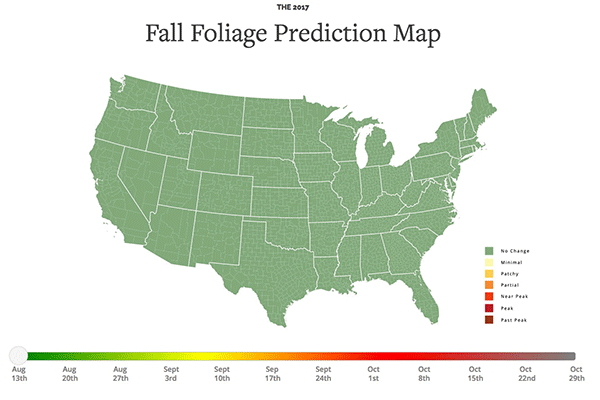 The map projects the amount of fall present in each and every county in the U.S., based on an algorithm that draws upon millions of data points from both historical trends and information from the National Weather Service.
Now, you can finally have your fall aesthetic backed up by cold, hard data. Just like God the Great Pumpkin intended.