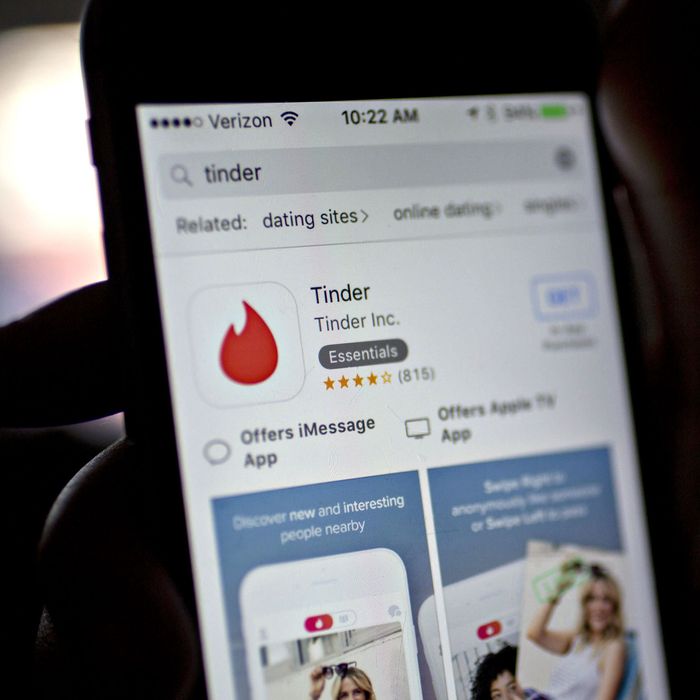 Photo: Andrew Harrer/Bloomberg via Getty Images
Despite all its ubiquity, Tinder had never been at the top of the App Store. But apparently, all the app needed was to introduce some new features; a week after Tinder introduced Tinder Gold, the app hit the No. 1 spot on the Apple App Store's top-grossing list, TechCrunch reports.
Tinder Gold is Tinder's new subscription user tier. It was available in select parts of the world prior to last week's release across the United States. Membership costs about $5 per month — this price is still in flux — and comes with unlimited likes, five daily "super likes" (if you "super like" someone, they get a notification before they swipe on your profile), and "rewind," the option to go back to a profile if you accidentally swipe left or change your mind. Gold members are also notified if somebody likes them before they swipe, which makes $5 seem like a bargain if you're using Tinder regularly to find, um, dates.