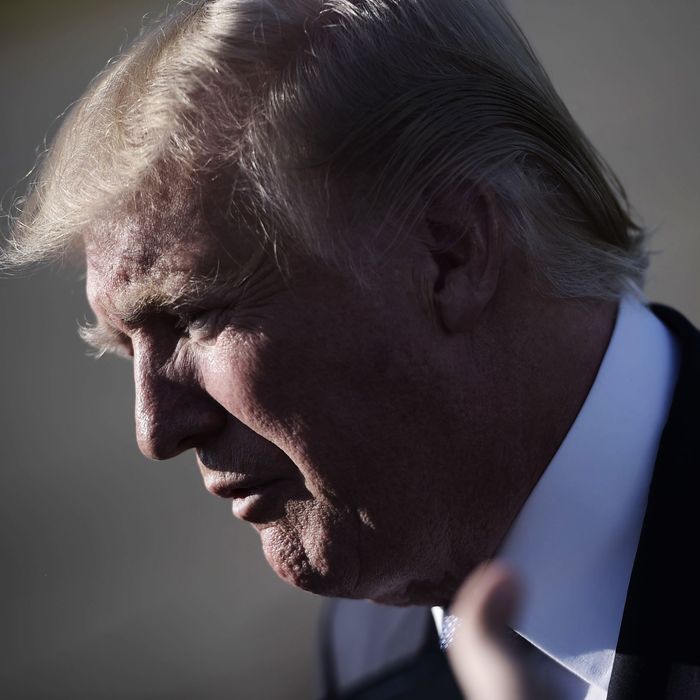 Photo: Brendan Smialowski/AFP/Getty Images
On Friday night, Iranian state TV tweeted the following:
On Saturday night, between goading star athletes and threatening a nuclear attack on North Korea, President Trump responded:
But Fox News reported on Monday that, according to two officials, the Iranian footage was actually seven months old, and showed a launch that failed when the missile exploded after liftoff. A missile was indeed rolled out at a parade on Friday, but not put into the air. Trump, not shockingly, had been duped.
The phony launch fit into Trump's narrative of an out-of-control Iran. He has repeatedly bashed the U.S. nuclear deal with the country put into place by the Obama administration, recently calling it an "embarrassment" in a United Nations speech.
Trump also has a thing for fake Iran videos. During the 2016 election, he repeatedly referred to footage that purported to show bags of cash being unloaded from a U.S. aircraft in an Iranian airport. In fact, it merely showed Americans getting off a plane.