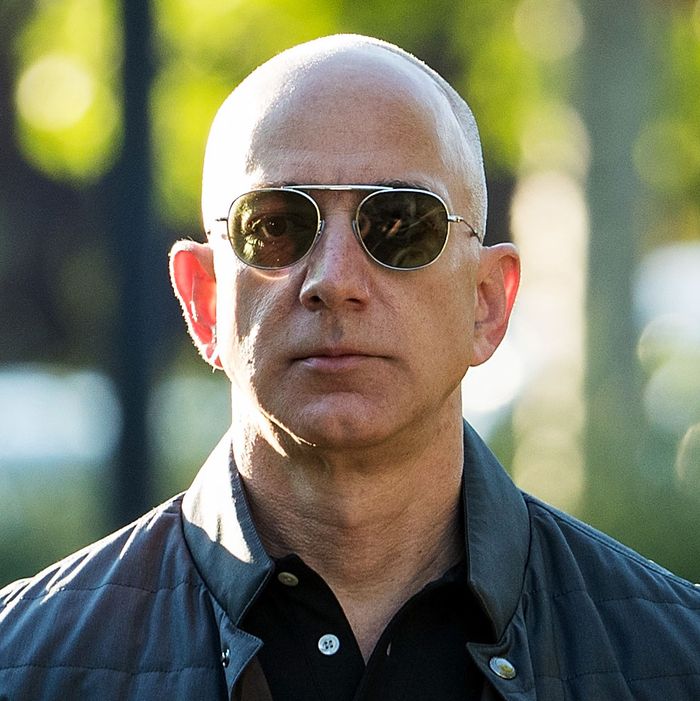 Jeff Bezos.
Photo: Drew Angerer/Getty Images
Earlier this month, Amazon announced that it might build a second, sprawling "campus" (tech for "office park") for thousands of employees … somewhere. Where would the campus go? Which city would receive thousands of new jobs and a global corporate presence? Where would Jeff Bezos next be showing off his new, jacked-up biceps? The answers were not forthcoming: All the company announced was that it would be walking around the country and kicking the tires on several different cities. And almost immediately, every city in America began bending over backwards to woo Amazon to their great state.
A nationwide bake-off has ensued, and if the past is any precedent, the winner is likely to enter a one-sided partnership in which Amazon gets significant tax breaks, and the city gets … some jobs? Maybe? To take a recent example, Apple recently scored a lopsided deal with Iowa to create a data center and 50 jobs in exchange for $208 million in tax credits (a bit over $4 million in tax credits per job, each of which will likely pay in the upper five figures). It's like when sports teams leverage their popularity to get essentially free new stadiums from municipalities, only instead of a hometown team playing ballgames, it's tech workers sending rents soaring.
What are these thirsty cities offering? In its pitch, the Chicago metro region is touting its metro area and transportation options, while its neighbor in Detroit has taken on a different tactic: allying with Canada, hoping a binational proposal might give the struggling city an edge.
El Paso is also thinking global. "We have a young and productive workforce and boast the largest bilingual community to my knowledge in North America," one businessman told El Paso Inc. The Dallas Morning News editorial board meanwhile tried to shame Jeff Bezos into acknowledging his tenuous Texas roots: "[Y]ou, sir, are a Texan. Not by birthplace, but by blood and life experience. You lived among us, you own property here, you are one of us."
Pittsburgh and Philadelphia are competing against each other for the campus. Apparently Pittsburgh mayor Bill Peduto has learned nothing after Uber took the city for a joyride last year, testing autonomous cars and providing little in return.
An Arizona group just said "Screw it" and sent Bezos a giant saguaro cactus. "We wanted to make sure Mr. Bezos and his team notice us and send a message of 'we have room for you to grow here for the long term'" one CEO said, underlining this message of welcome with a spiky plant that you shouldn't touch.
Northwest Indiana's pitch is "Why not Northwest Indiana?" Powerful! Gary, Indiana, had the ingenuity to take out an ad in the New York Times, with the city writing in first person: "I know locating to me may seem far-fetched. But 'far-fetched' is what we do in America. It was far-fetched for 13 scrawny American colonies to succeed against the might of the British Empire. Far-fetched to land a man on the moon. Far-fetched for a business selling books out of a garage to succeed in business and philanthropy."
The West Fargo Pioneer asks, "Hey, Amazon: How about North Dakota?" (As the city readily admits, Amazon wants a city with a population of 1 million and Fargo has 230,000.)
And, last but not least, the city of Seattle — where Amazon's first headquarter is already located — is trying to get Amazon to build its second HQ there as well. Best of luck to all competitors!