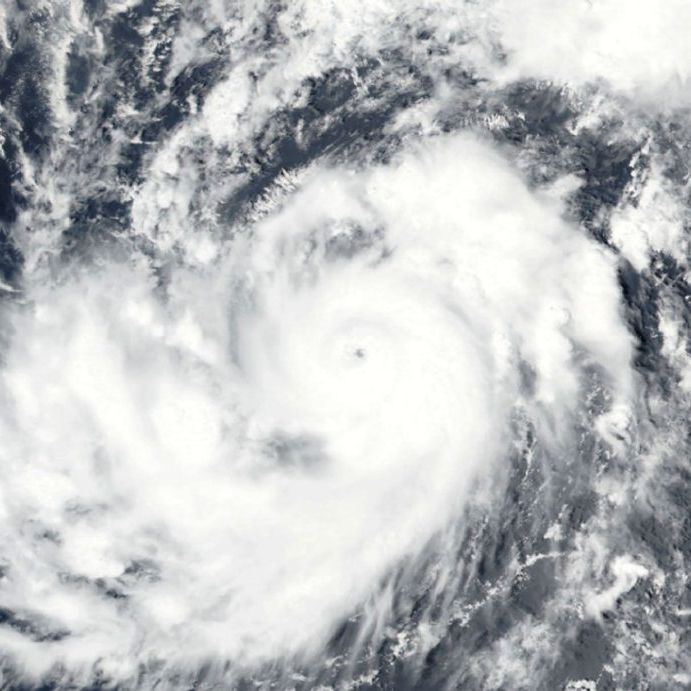 Hurricane Irma, a "potentially catastrophic" Category 5 storm with maximum sustained winds of 185 miles per hour, is currently barreling toward the Leeward Islands in the northern Caribbean. It is, officially, the most powerful hurricane to form in this particular region of the Atlantic Ocean. Forecasts show the storm pushing north-northwest, moving to the U.S. Virgin Islands, then on to Puerto Rico by late Wednesday. Where Irma heads next remains uncertain, but the potential for a major U.S. landfall in south Florida looms. Daily Intelligencer talked with New York Metro Weather's John Homenuk about why Irma's path is tough to pin down, and why the U.S. is again bracing for a monster storm so soon after Harvey.
The maps show many squiggly lines depicting Irma's possible path. Right now, what's the most likely?
The Leeward Islands and the northern Caribbean islands are very likely to be impacted. After that, it becomes really uncertain. The storm's going to take a westerly turn, and then a northerly turn: Imagine a slight hook to the left, and then a sharp hook up to the north. Exactly where that occurs is the real issue.
What does that mean for the mainland U.S.?
We have forecast models showing the storm going into Cuba, and we have other ones going along the east coast of Florida. Even our best weather models, such as the European model, are still incredibly uncertain for this time frame. It's a very, very delicate situation, and we're going to have to really monitor the storm's path in the next 24 to 48 hours. Any slight north or south variation can have a huge impact on where it ends up going.
Why is there so much uncertainty?
Hurricanes are steered by a multitude of things, but largely by mid- and upper-level circulations in the atmosphere — so ridges (high pressure) or troughs (low pressure). There is a large ridge to the north of Irma over the central Atlantic Ocean that is now steering Irma to the left, and will eventually tick off to the southwest a little bit. Irma will be nearly riding in between that ridge over the Atlantic and a trough in the central United States, which will eventually dominate steering and turn Irma to the north. It's a tug-of-war between these two features. The issue is exactly the moment that turn to the north happens.
Does anything stand out about Hurricane Irma's size or strength?
It's an unusually strong and organized storm. It is a classic Category 5 hurricane. It is the most powerful hurricane in that region of the Atlantic Ocean since satellite observations began.
Oh, wow.
Yes, in terms of wind. Those 185 miles per hour sustained winds are just incredible to think about.
So landfall sounds like the worst-case scenario.
I think the northern Caribbean islands and the Leeward Islands should have their final preparations under way. We're not sure exactly if the storm is going to run directly over any one of those islands, but the storm is going to be so dangerously close to them, so our confidence is higher there. If the storm does come close to Cuba or the Florida coast, it doesn't necessarily need to make landfall to be extremely impactful. Obviously it will be a lot worse if it makes landfall in South Florida. We've been telling our clients in our region to begin hurricane preparations in earnest. You don't want to wait for the exact landfall location to be picked out.
When was the last time a Category 5 directly hit the U.S.?
The last Category 5 landfall would be Andrew in 1992. But I wouldn't necessarily pay attention to whether it's 3, 4, or 5 upon landfall. It's still going to be an extremely bad situation if it does come into Florida.
Incredible rainfall defined Harvey. What will be Irma's biggest threat?
It's such a powerful storm system. It's going to be a little bit of everything. The winds are destructive right now, storm surge will be extremely damaging, and obviously with a tropical system you get heavy rain and flooding. Just the whole nine yards with this one.
Any chance people farther up the East Coast, say in New York, will get a visit from Irma?
The main area of focus is between Cuba and the western coast of Florida, the eastern Gulf, Florida itself, and eastern Florida. There are still some models showing the storm tracking along Florida's east coast and then up into the Carolinas. It's a large area of potential impact, but I would say the chances of a direct tropical system impacting the New York–New Jersey area currently are very low.
Harvey slammed Texas as a Category 4, the first in more than a decade. Now Irma has intensified to a Category 5. What's going on?
It just so happens these two storms have formed in nearly ideal environments. You have very warm water and very low wind shear, which helps keep the storm intact.
Another tropical storm got named today: Jose. Could that deliver a punch to the U.S.?
The percentage of impact is lower [for Jose] than when Irma was in the same formative state, but you can't rule anything out. Jose is going to gradually track to the west-northwest over the next couple of days and is expected to strengthen slowly. Where Irma tracks and how Irma affects the atmosphere will have a big impact on Jose, as well.
So is this what they call an active hurricane season?
This is definitely a busier-than-usual season as it stands right now. We'll see how the rest of it plays out.
This post has been edited and condensed for clarity.