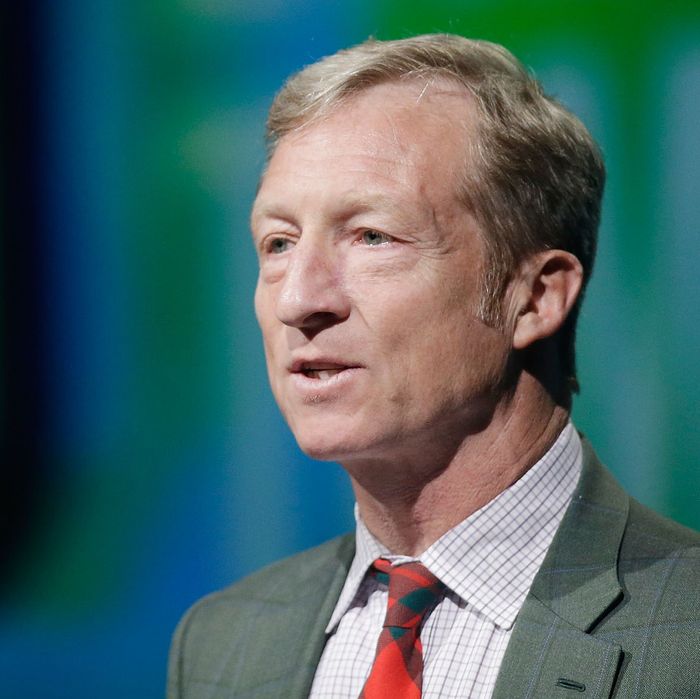 Tom Steyer.
Photo: Isaac Brekken/Getty Images for National Clean
Billionaire Democrat Tom Steyer, a liberal megadonor who pumped $91 million into the bank accounts of Democratic candidates in 2016 alone, is launching a campaign to impeach President Trump.
The first TV spot, which makes the case for "impeaching and removing a dangerous president," and implores "elected officials to take a stand on impeachment," was uploaded to YouTube Thursday.
At the end of the 60-second spot, which will be plastered on both TV and social media, Steyer points people to NeedtoImpeach.com, where he writes that "Congress has impeached past presidents for far less" and asks people to sign a petition.
A hedge funder with a soft spot for environmental causes, Steyer has already stipulated that Democrats who want his money in 2018 will need to sign on to the effort to impeach Trump. And while he doesn't expect to have trouble getting the signatures of rank-and-file Democrats — a recent poll found that nearly 70 percent want Trump removed from office — finding politicians willing to join the effort doesn't look to be as easy.