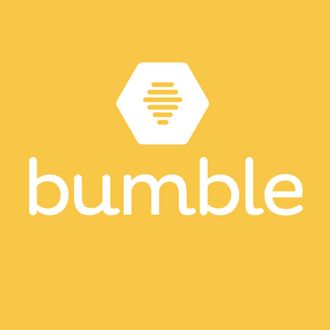 Bumble — the dating app where only women can send the first message — is branching out of the hookup game and into the hookup-with-a-job game: Today, the app announced a new networking feature called Bumble Bizz.
Available in the United States, Canada, the United Kingdom, France, and Germany, people can use Bumble Bizz to create a résumé-style profile and swipe through other users looking for career opportunities. (Bumble Bizz exists within the original app, but as a secondary feature that users can opt to use. It's similar to Bumble BFF, Bumble's friend-finding feature, which has, historically, not worked super well.) In keeping with the app's origin, women have to send the first message. (This is nullified in conversations between two women.)
Business or not, Bumble Bizz is still a Tinder swiping–esque app. Which means you're going to need a decent, or groan-inducing, if that's your game, opening line to seal the deal. Here are a few to get you started.
For a job in finance:
You can't spell "mutual fund" without "mutual fun."
For a job in media:
I'd like to manage your content system.
For a job in tech:
Wanna talk personal hot spots?
For a job in data analytics:
Let me spread your sheets. [Insert several winking emoji here.]
For a job in contract law:
I know fine print when I see it, and you are definitely fine.
On second thought, maybe just stick to networking the old-fashioned way. Asking someone out on a proper date, buying a round of drinks, and then pivoting the conversation to how you are totally using them because you want a new job.