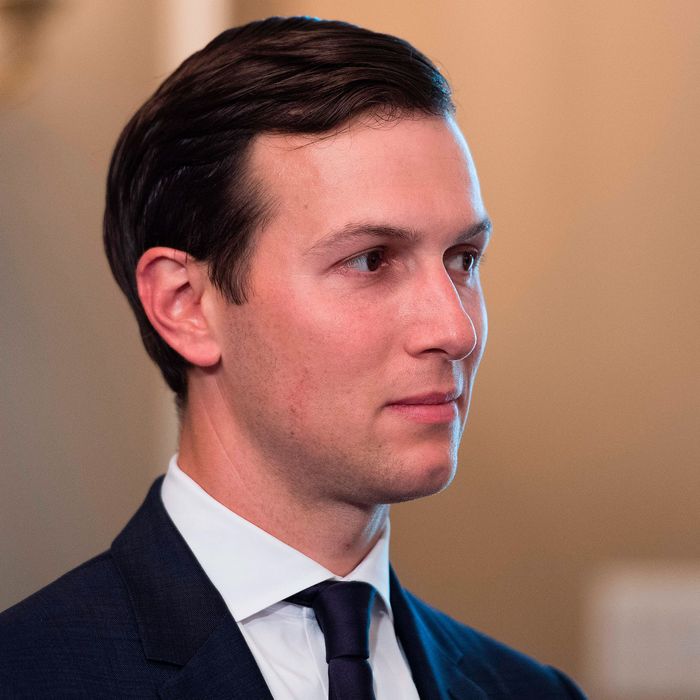 Rebel.
Photo: Jim Watson/AFP/Getty Images
In May, The Wall Street Journal revealed that Jared Kushner failed to reveal his stake in a real-estate start-up on financial-disclosure forms he filled out upon going to work in the White House. A lawyer for President Trump's senior adviser and son-in-law has called the omission an "administrative error," but this week, California congressman Ted Lieu suggested that Kushner hid his stake in the company for good reason.
"It appears he ended up being the beneficiary of that omission," Lieu, a Democrat, told Newsweek. "He enriched himself by failing to disclose the asset."
At issue is what happened with Cadre in the months following Kushner's failure to disclose his ownership. In early June, the company, which connects deep-pocketed investors with real-estate investments, raised $65 million from big-time firms such as Andreessen Horowitz. That funding valued the company at $800 million. By failing to list Cadre on his disclosures and subsequently divest from it, Kushner made millions, Lieu says.
The watchdog group Citizens for Responsibility and Ethics in Washington has argued that Kushner lied about his stake so he could maintain ownership in Cadre and reap the rewards. The group has also complained about Kushner continuing to own a small stake in the company. Kushner's lawyer has dismissed that, telling the WSJ in May that her client "resigned from Cadre's board, assigned his voting rights and reduced his ownership share."
Lieu's comments this week are part of an ongoing push for Kushner's security clearance to be revoked, an effort that was buoyed on Wednesday by an unexpected source. Speaking to a House subcommittee, the head of the government arm responsible for background checks said, "I have never seen that level of mistakes," in reference to Kushner's forms.
Lieu responded with a familiar refrain: