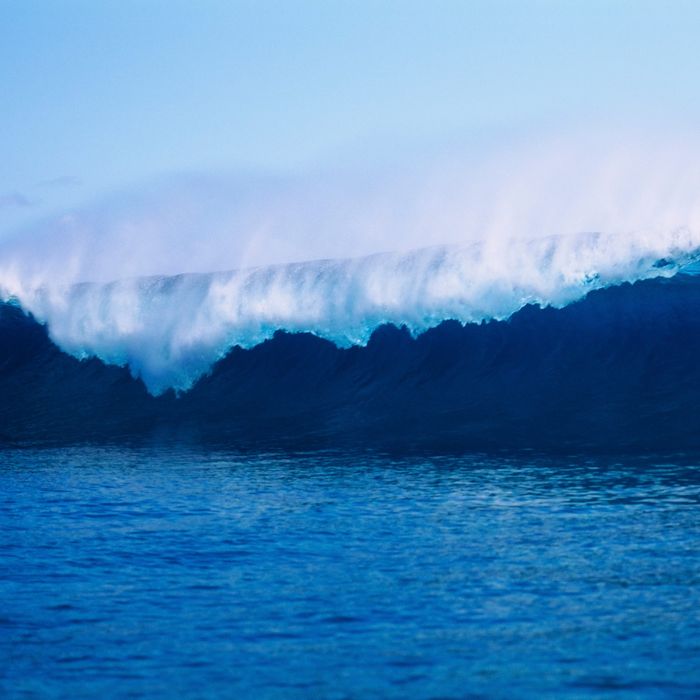 Money is just one ingredient for a political wave like Democrats are planning for next year. But it's a biggie.
Photo: Panoramic Images/Getty Images
As the 2018 midterm elections approach, people in and beyond both parties are reading tea leaves for signs of what might transpire, particularly in the pivotal U.S. House races that could break up the GOP's governing trifecta in Washington.
So Politico's report today on broad-based earlier fundraising success for Democratic House challengers is a drop of water to those thirsty for data:
Animated by opposition to President Donald Trump and the Republican congressional majorities, at least 162 Democratic candidates in 82 GOP-held districts have raised over $100,000 so far this year, according to a POLITICO analysis of the latest FEC data. That's about four times as many candidates as House Democrats had at this point before the 2016 or 2014 elections, and it's more than twice as many as Republicans had running at this point eight years ago, on the eve of capturing the House in the 2010 wave election.
A hundred thousand smackers isn't a lot of money when it comes to congressional candidates these days, so comparative numbers are even more compelling:
Nearly three dozen Republican incumbents were outraised by Democratic challengers in the third quarter of this year — a stunning figure. Nine GOP incumbents already trail a Democratic opponent in cash on hand, increasing the likelihood that many veteran incumbents will face tough opposition for the first time in years.
And an awful lot of it is fresh opposition from first-time candidates. One Republican operative told Politico: "These first-timers are printing money."
It's obviously still early, and individual candidate fundraising, while important, can ultimately be dwarfed by party committee expenditures and "outside" money spent by "independent" groups. But it's got to make Republicans jumpy, particularly when they hear the recent past invoked like this:
"The Democrats in 2017 are starting to very much resemble the Republicans in 2009," said former Rep. Steve Israel, who chaired the Democratic Congressional Campaign Committee in 2012 and 2014.
Republicans picked up 63 House seats in 2010.
The next straw in the wind to look for is whether the unexpected range and size of Democratic financial preparations for war with GOP incumbents begins to chase some of the lazier House members into retirement. Each incumbent who hangs it all up for the pleasures of the private sector makes another seat that much easier to win. As Nate Cohn recently calculated, incumbents perform around seven points better than similar non-incumbents in similar districts. Open seats just invite a wave to build.
Money begets money, too. As reflected in the acronym in the name of the famous pro-choice Democratic women's group, EMILY's List: Early Money Is Like Yeast — it makes the dough rise.