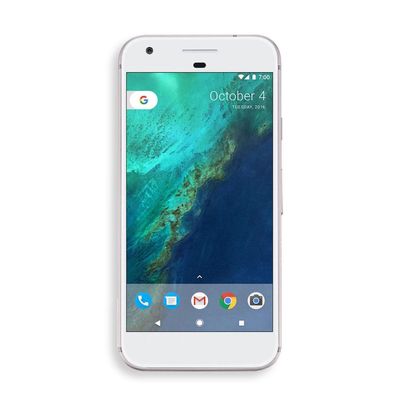 The Google Pixel 2 is finally here, and officially on the preorder market. Here's what you need to know if you're considering buying one.
The Pixel 2 comes in two sizes.
Your options are the standard Pixel 2 with a 5.5-inch display or a larger model, the Pixel 2 XL, which offers a six-inch display. The screens on both models, unlike Apple's latest, the iPhone X, still have bezels.
Both models come with a P-OLED display.
The Pixel 2, if you want to get technical, runs a Snapdragon 835 processor and has 4 GB of RAM. They have a circular polarizer, so you'll be able to read the screen while wearing polarized sunglasses, and also come with dual front-facing speakers.
You've got a few color options, depending on which size you buy.
The smaller device comes in three colors: "kinda blue," "just black," and "clearly white." (Pause here and sigh deeply or groan heavily, depending on your preferred response to those color names.) The Pixel 2 XL comes in two colors: "just black" and "black and white."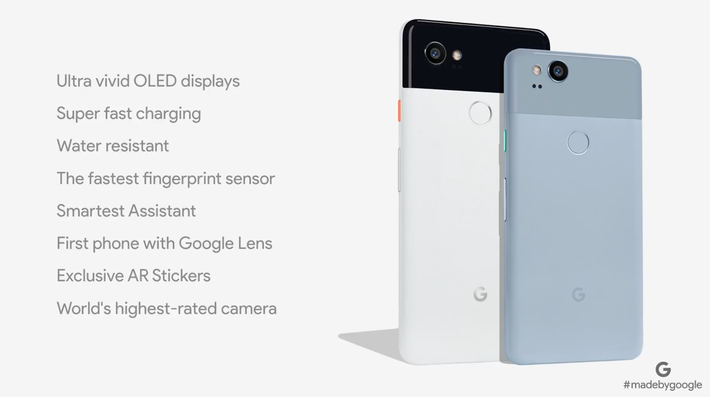 Kiss your headphone jack good-bye.
The new Pixel 2 phones don't have a separate headphone jack, so you'll need a pair that works with a USB-C if you want to plug it directly into the device. If not, get ready to meet your new best friend, the dongle.
The edges of the phone are for more than just your grip.
Both the Pixel 2 and the Pixel 2 XL have a new feature called "Active Edge." This allows users to trigger their phones to perform actions — like silencing a call, taking a selfie, or activating Google Assistant — by squeezing the outside of the phone.
You can bring it into the shower, but maybe skip the bath.
The devices are both resistant to dust and water. Which is handy if you get caught in the rain, though you shouldn't expect to take your Pixel 2 into the pool.
Up your Instagram game with portrait mode.
Both phones — Google was very happy to point out that it, unlike certain competitors, doesn't limit features to just the larger phones — offer portrait mode, the feature that blurs the background of a photo to make it look akin to one taken on an SLR camera. The feature works on both the rear camera and the front-facing camera, which means you'll look hotter in your selfies.
Charge your battery in record time.
The Pixel 2 promises up to seven hours of battery life in just 15 minutes of charging time. We'll see.
Prices start at $650.
The Pixel 2 starts at $650 for a 64 GB model. The Pixel 2 XL starts at $850. Preorders start today, and the devices will initially only be available in select countries: the United States, the United Kingdom, India, Germany, Canada, and Australia. Google didn't say anything about when preorders are expected to ship.