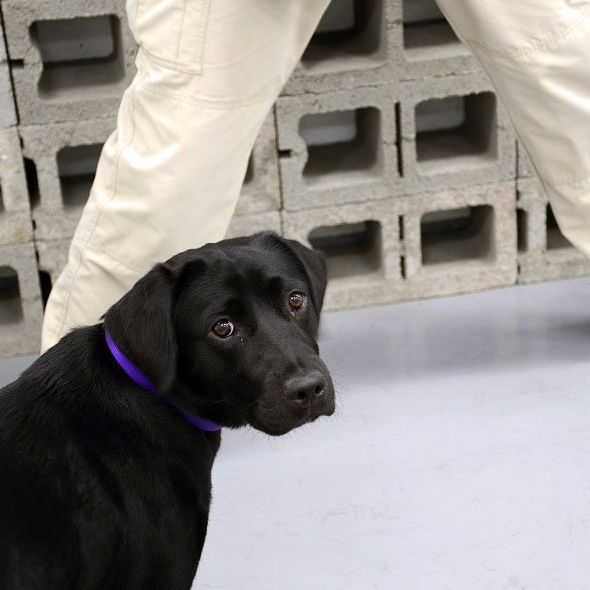 Lulu the dog.
Photo: @CIA/Twitter
Lulu the dog was being trained to sniff out bombs. The black Lab was a member of the CIA's 2017 "puppy class." Or at least she was until the CIA decided — and subsequently detailed in a series of tweets — that she should no longer be a part of the program. "We're sad to announce that a few weeks into training, Lulu began to show signs that she wasn't interested in detecting explosive odors," the CIA tweeted. "Lulu wasn't interested in searching for explosives. Even when motivated [with] food & play, she was clearly no longer enjoying herself."
Lulu, following her refusal to cooperate, was adopted by her handler and is happily transitioning into life as a civilian. She has also become something of an internet hero. Who among us hasn't felt a gradual disinterest — even when promised food in return — in doing our jobs?
Lulu, we thank you for your (almost) service and for being a very good dog.