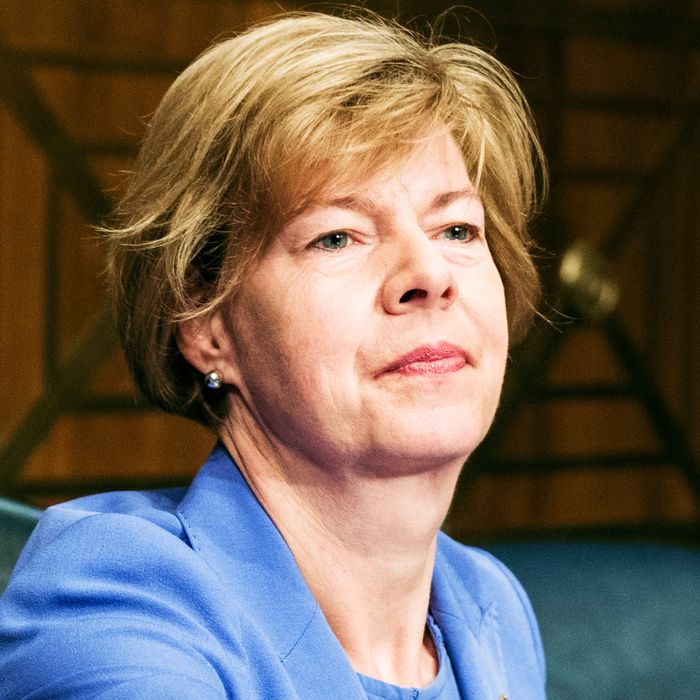 I ain't afraid of no Kochs.
Photo: Bill Clark/CQ-Roll Call,Inc.
Coming into this week, oil billionaires Charles and David Koch — and their eponymous political network — had already plowed more than $8 million into pro-Trump-tax-cuts propaganda. The returns on this investment have been meager: On Thursday, 20 House Republicans voted against a budget resolution detailing the general parameters for tax "reform." Thus, this prerequisite for passing tax cuts in the Senate without Democratic cooperation passed the lower chamber by a mere four votes.
This was, ostensibly, the easiest part of the tax fight. The House budget resolution will not, by itself, deliver a single tax break to the one percent or close a single deduction beloved by a powerful interest group. The GOP's final tax plan will include plenty of the former — and at least a few of the latter. The Republican leadership surely hoped they'd have more than a couple votes to spare once their tax plan's "losers" start burning up the congressional phone lines.
And in the Senate, the bill's prospects look even dicier. Tennessee's Bob Corker has already vowed to oppose any tax-reform bill that adds a penny to the deficit. Rand Paul is (ostensibly) opposed to any package that eliminates deductions used by the middle class, or that lifts statutory caps on military spending, and John McCain won't vote for any legislation that displeases the Pentagon. And then there's Susan Collins, who has historically opposed repealing the estate tax.
The Kochs' multimillion-dollar ad buys have been no more effective outside of Capitol Hill. A recent Reuters/Ipsos poll found that only 28 percent of Americans (who've heard about the Republican tax plan) support it, while 41 percent oppose it, and 31 percent remain unsure. When voters are asked about their substantive preferences for tax reform, opposition to the GOP approach grows even broader. Congressional Republicans currently plan to increase the deficit by $1.5 trillion over the ten years, so as to finance massive tax cuts for corporations and wealthy individuals. But 63 percent of Republican voters told the pollster that deficit reduction should take precedence over tax cuts for corporations — and 75 percent said that combating the debt should take priority over cuts that benefit the wealthy. That's a big problem for Republicans: A recent CBS News poll found that 58 percent of Americans believe that the GOP tax plan favors the wealthy, despite Trump's vigorous assurances that it does not.
Nevertheless, the Kochs are persisting: On Thursday, the billionaire brothers announced a $1.6 million ad buy in Wisconsin attacking Democratic senator Tammy Baldwin. The 30-second spots are ostensibly geared at pressuring Baldwin to break ranks with her caucus and back Trump's tax cuts — but, in reality, they are early campaign advertisements for her eventual Republican challenger in 2018.
"The hardworking folks simply can't afford to be sending more to Washington," a Wisconsin businessman says in one of the ads obtained by Time. "If Tammy Baldwin opposes tax reform, it's proof that she opposes jobs. She opposes higher wages."
Baldwin, for her part, has expressed a different opinion about what hardworking folks can't afford.
"This budget resolution paves the way for a partisan tax proposal that favors big corporations and gives a majority of the tax breaks to the wealthiest one percent," Baldwin told reporters following the Senate's budget-resolution vote. "I just don't think it's right to make Wisconsin's hardworking middle-class families pay for it by blowing a hole in the deficit and cutting Medicare and Medicaid."
All available evidence suggests she's got the winning argument.