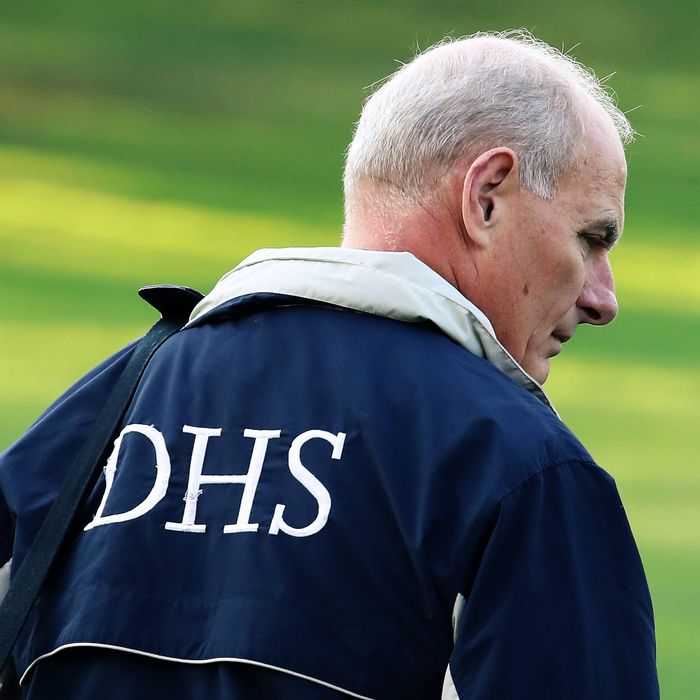 Kelly in October, after giving up his phone.
Photo: Mark Wilson/Getty Images
White House tech support has discovered that a personal cell phone belonging to John Kelly, President Trump's chief of staff, has been compromised, potentially by "hackers or foreign governments," Politico reports.
Kelly reportedly handed the phone over to tech support earlier this summer, complaining that it wasn't working properly. The former secretary of Homeland Security, who was tasked with bringing order to the West Wing in July, had only used the phone sparingly, Politico says. He used his government-issued phone more often.
Still, it remains possible that information on Kelly's phone was stolen. Or, as one expert explained to Politco, something worse.
Bill Marczak, a senior research fellow with the Citizen Lab at the University of Toronto's Munk School of Global Affairs, said the worst-case scenario would be "full access," where an attacker would be able to essentially control a device, including its microphone and camera.
It's not clear what, if anything, the hackers did with their access to the phone. But it is clear that "National Cyber Security Awareness Month," as the FBI has dubbed October, is not off to a great start.