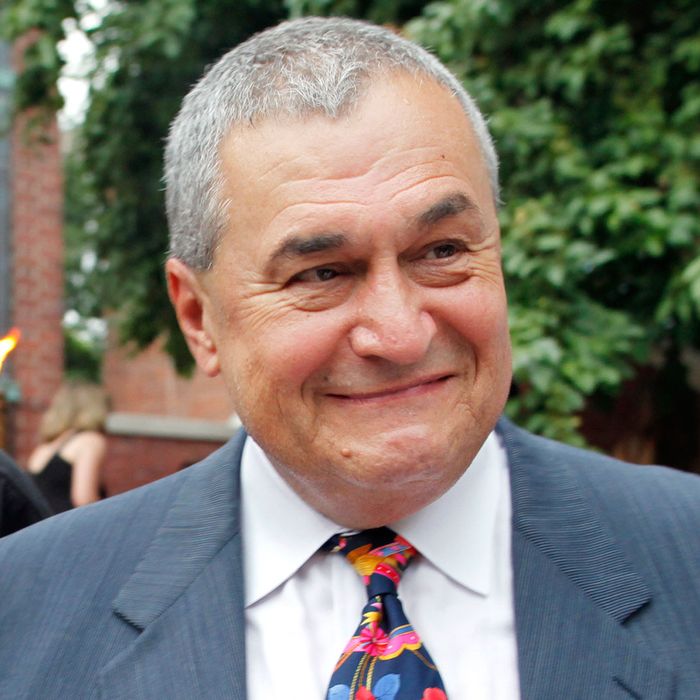 Tony Podesta.
Photo: Rebecca D'Angelo/The Washington Post/Getty Images
NBC News reported on Monday that Special Counsel Robert Mueller is investigating Tony Podesta and his Democratic-leaning lobbying firm, the Podesta Group, over work in Ukraine that may have violated the Foreign Agents Registration Act.
Podesta is the older brother of John Podesta, Hillary Clinton's campaign manager and a longtime Washington power broker. John Podesta co-founded the Podesta Group, but hasn't worked with the organization in years and is not under investigation.
According to three sources, the criminal inquiry into Tony Podesta began as an outgrowth of Mueller's focus on Paul Manafort, President Trump's campaign chairman during part of the 2016 campaign. Manafort has come under increasing scrutiny over his complex, lucrative role as a political operative in Ukraine, where he helped usher into power a pro-Kremlin leader who was later deposed.
Manafort worked with a nonprofit organization called European Centre for a Modern Ukraine, where he put together a public-relations blitz promoting the country's image. Podesta's firm was one of many companies that worked on the campaign.
At issue is whether the Podesta Group ran afoul of the Foreign Agents Registration Act, or FARA, which requires firms to provide a detailed account to the Department of Justice of any lobbying on behalf of foreign governments. Failure to do so is a felony.
The Podesta Group did not disclose its work to the appropriate government regulators until media reports forced its hand. A Podesta Group spokesperson told NBC that the firm had "certified" that the European Centre for a Modern Ukraine was "neither funded nor directed by a foreign government or political party."
In a statement, a spokesperson for the Podesta Group said the firm "is cooperating fully with the Special Counsel's office and has taken every possible step to provide documentation that confirms timely compliance. In all of our client engagements, the Podesta Group conducts due diligence and consults with appropriate legal experts to ensure compliance with disclosure regulations at all times — and we did so in this case."
In August, Mueller issued subpoenas to several firms that worked on the Ukrainian PR campaign, and a source told NBC that investigators have met with staffers from the companies.
Mueller's prime mission, of course, is to ascertain whether Trump's campaign helped Russia in its efforts to sway the 2016 presidential election. But, as the Podesta news indicates, the more investigative avenues the special counsel pursues, the more malfeasance he is likely to uncover — whether it's directly related to the president or not.