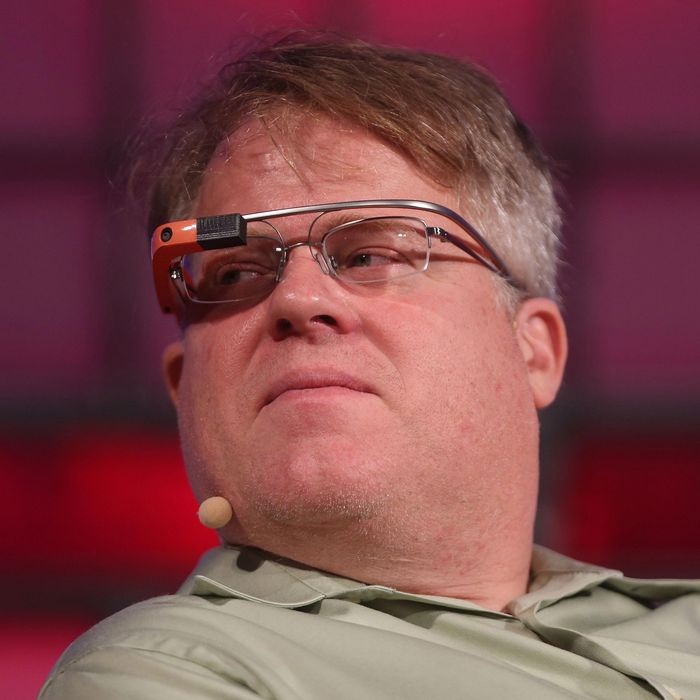 Robert Scoble.
Photo: Niall Carson/PA Images via Getty Images
On Thursday, tech journalist Quinn Norton published a lengthy Medium post detailing a time at a tech retreat in 2010 where she was sexually assaulted by Robert Scoble. Several other women, including entrepreneur Sarah Kunst and Scoble's former Rackspace co-worker Michelle Greer, also came forward with similarly gross allegations about Scoble. Now, Scoble is saying he's "ashamed" of his past behavior.
"I did some things that are really, really hurtful to the women and I feel ashamed by that," Scoble told USA Today. "I have taken many steps to try to get better because I knew some of this was potentially going to come out." Scoble, who has previously discussed his substance-abuse issues and publicly entered AA in 2015, also told USA Today the incidents occurred during the years before he got sober. It's worth noting when BuzzFeed asked him for comment late Thursday regarding the time Greer says he groped her, he responded with the explanation that his boss and other women had been present at the time.
Scoble joins a running list of men in Silicon Valley who have apologized for their behavior and are insisting they won't sexually assault and harass people in the future. Well, a growing list of men who have apologized after getting publicly called out for their actions. Earlier this year, tech entrepreneur and co-founder of Macromedia Marc Canter apologized, on Medium of course, after several women accused him of inappropriate messages, including a threesome proposition. Before Canter, venture capitalist and regular Shark Tank fixture Chris Sacca also apologized on Medium. Sacca, notably, said his anemic sorries before he was publicly outed. Specifically one day before he was outed in a piece in the New York Times. A piece which he likely — read: definitely — knew was going to be published.