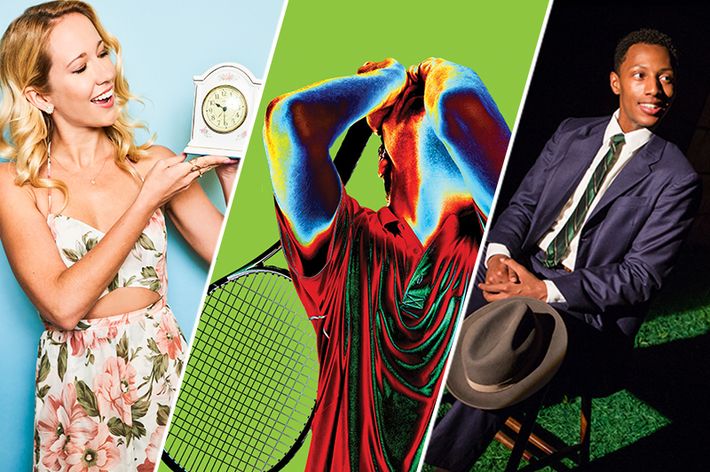 Theater lovers, now's the time to start compiling your fall show-going agenda. When you do, you'll want to make your plans around three stand-out new productions: Time and the Conways, The Last Match, and Too Heavy for Your Pocket. Although each play is wildly different – a mix of old and new works, set in different eras, and penned from different perspectives – they have a few key things in common. The works are all presented by 1965-founded non-profit Roundabout Theatre Company, renowned for its ambitious selections. The plays are also all directed by women, and are timeless, yet uncannily timely in today's political climate. Here's a quick primer on each:
Too Heavy for Your Pocket, a new Off-Off Broadway play by way of 2016 Yale graduate Jiréh Breon Holder is running through November 19 at The Black Box Theatre. Directed by Margot Bordelon, it follows a 20-year-old who trades in his scholarship to join the Freedom Riders in 1961-Nashville. The play is based on Holder's grandmother's experience during this era, although her choices were different — she focused on raising her five children. A comment of hers, "Why would you want to throw away your education to ride on a bus?" inspired the story.
English playwright J.B. Priestly's Time and the Conways runs through November 26 at Broadway's American Airlines Theatre. Rebecca Taichman, who won a Tony Award for her Broadway directorial debut (Indecent) earlier this year, helms the production. Set in post-WWI England, Downton Abbey's Elizabeth McGovern plays a mother thrilled to lavishly celebrate her daughter's 21st birthday. Fast-forward nearly two decades, and the family situation is almost unrecognizably different.
The Last Match is now playing at the Laura Pels Theatre, running through December 24. The new Off Broadway drama centers on the high-stakes, fast-paced world of competitive tennis, and the interplay between contentment and ambition. Penned by playwright Anna Ziegler and directed by Gaye Taylor Upchurch, it explores the price we pay for success as a rising tennis star goes up against his aging hero.
We caught up with Jill Rafson, Roundabout Theatre Company's director of new play development to learn what actually goes into bringing a production to life, plus details on this season's selections.
In a sentence or two, describe Roundabout's overarching mission.
Roundabout's mission is, at its heart, to share stories that endure. We do this through revivals of the classics as well as by producing new works that can refresh the theatrical canon and introduce the voices of the future. Our goal is to share this work with the widest possible audience, making theater engaging and accessible to all.
What goes into selecting or commissioning a play at Roundabout? What exactly does that process look like?
We read a lot of plays here at Roundabout, and sometimes the play immediately strikes you as something to pursue. Maybe that's because of the piece's themes, dialogue, theatricality, setting, characters – there are so many facets to a play that can make it stand out from the crowd, and that can be hard to quantify. It can also be hard to predict what you're looking for until it's in front of you. To select a play is to make a commitment to that playwright's vision, so it has to be something that we know we can serve well as a theater, by pairing the play with the right artists, giving it the right development process, putting it in the right space, and sharing it with the right audience.
When we commission a play, it's often because we have an existing relationship with a playwright and want to keep that going, so we ask them to write a play specifically for Roundabout. At other times, we'll commission a writer whose work we admire but haven't found the right project to collaborate on yet. By giving them a commission and asking them to write a play with Roundabout and our space in mind, we can often find the right match.
Tell us about some of the timely themes covered in these productions. Is timeliness always a priority when selecting a work?
At Roundabout, I tend to look for timelessness more than timeliness. Plays that can effortlessly speak across generations, no matter when they are produced, will have a bigger impact than those that push too hard to speak to the here and now. I think Too Heavy for Your Pocket, with its 1961-setting, speaks beautifully to questions of justice and sacrifice that won't cease to be relevant any time soon. And, The Last Match touches on sacrifice in a completely different way, questioning the kind of all-consuming ambition that ultimately can only lead to momentary contentment.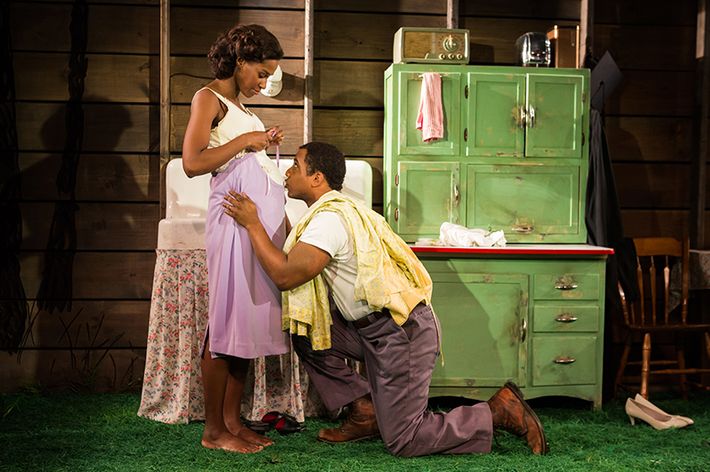 Both plays are potent in today's climate because they address such basic human questions about the value of the personal versus the public in our lives. And I hope that when these plays are revived down the line, they are just as relevant, though perhaps we'll have learned a few more lessons by then.
Similarly, although Time and the Conways is a revival, it takes on new meaning in the context of today's political climate. Tell us about that.
One of the most exciting aspects of Roundabout producing revivals is in finding out what those new meanings are when viewed through a modern lens. We can't help but see plays through our current perspective, and that inevitably shifts the response, hopefully in an interesting new way. Time and the Conways has a lot to say about a nation's response to surviving wartime, but when it was first done, the audience hadn't yet lived through World War II. Now, we see war even more differently, so the questions this play brings up about celebration versus steadiness can be seen in yet another light. I do think that's the sign of a great play – having the power to evoke the same core response over the years and yet always adding new dimensions to the audience's experience as time goes on.
The two new plays, The Last Match and Too Heavy for Your Pocket, are from American playwrights. Would you say American playwriting is having a moment? If so, why do you think that is?
I don't think great American playwriting ever went away, but I'm glad that it seems to be getting more of a spotlight right now. The work is good – adventurous, original, emotional, and provocative. We have so many playwrights working in so many different styles. The Last Match  and Too Heavy for Your Pocket are both thrilling new American plays, but they couldn't be more different. One is fast-paced, heightened, and surprising in its emotion, while the other operates in poetic naturalism, with a lyrical tone and accompanying energy. There's room for both of these and so much more.
With more diverse voices coming to our stages, we are hearing exciting new stories, or old stories from new perspectives, and we're getting to meet characters we've never seen on an Off Broadway stage before. I think playwrights are feeling the freedom to share what makes them unique right now and not conform to a particular tradition. Audiences are hungry for new points of view and for plays that push beyond our expectations. It means that we can all take risks together, as theaters, artists, and audiences.
This is paid content produced for an advertiser by New York Brand Studio. The editorial staff of Daily Intelligencer did not play a role in its creation.