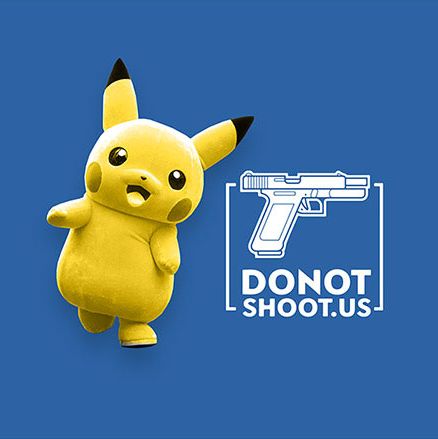 A recent investigation by CNN has revealed new information about Russian efforts to meddle in American politics. Specifically, the new information is that Russia tried to … get Tumblr users to participate in a Pokémon Go contest.
CNN's investigation traced the various activities of one Russian-backed campaign called "Don't Shoot Us," which aimed to exploit racial tensions through the creation of a variety of fake Black Lives Matter–esque accounts. In addition to the usual nefarious activity on Facebook and Twitter, the Don't Shoot Us campaign was surprisingly active on YouTube and Tumblr, posting a wide variety of content aimed to inflame. One of the most, uh, creative attempts to stir up trouble made by the group was a Tumblr contest involving Pokémon Go:
Specifically, the Don't Shoot Us contest directed readers to go to find and train Pokémon near locations where alleged incidents of police brutality had taken place. Users were instructed to give their Pokémon names corresponding with those of the victims. A post promoting the contest showed a Pokémon named "Eric Garner," for the African-American man who died after being put in a chokehold by a New York Police Department officer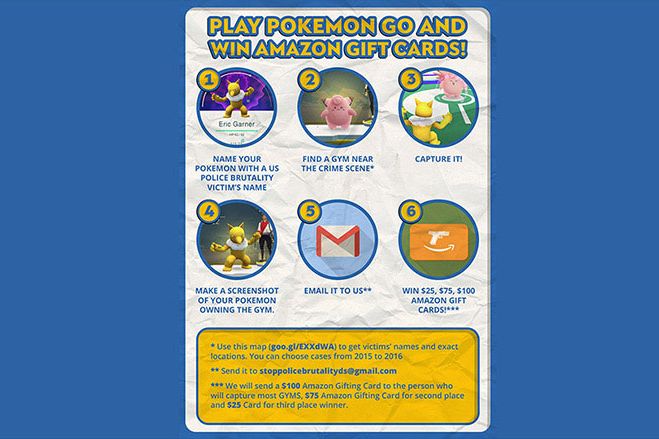 The investigation also revealed a number of other strange details, such as an official Don't Shoot Us YouTube page, which had posted over 200 videos, none of which garnered many views, and many failed attempts to instigate real-life rallies in cities all over the country.
Details like these are noteworthy not because we need to be aware of Russian operatives invading our AR apps, but because it gives us a unique look at the inner workings of these types of operations. When it comes to foreign campaigns against the U.S., we generally only hear about the biggest and baddest, which can distort our idea of their actual impact. This absolute failure of a Tumblr/Pokémon Go campaign is a good reminder that it's just a bunch of people on laptops halfway across the world throwing stuff at the wall to see what sticks.