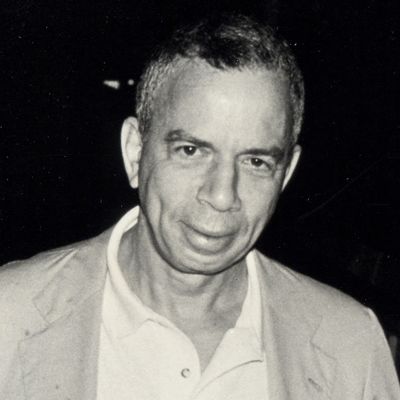 Newhouse in 1989.
Photo: Ron Galella/WireImage
S.I. Newhouse, the chair emeritus of Condé Nast who owned some of the most prestigious and recognizable magazines in America, died on Sunday at 89.
With his brother, Donald, Newhouse inherited the magazine empire Advance Publications from their father, Samuel. The company expanded over the years to include the magazine juggernaut Condé Nast, dozens of newspapers, and a controlling stake in Discovery Communications. The New York Times reported that estimates of the family's wealth exceeded $12 billion at the turn of the 21st century.
Newhouse ran the business's magazine division, which included The New Yorker, Vogue, Vanity Fair, and Architectural Digest, among other distinguished titles. He was known for his fidelity to print journalism and tireless work ethic, as well as for his splashy hires, like Anna Wintour at Vogue and Tina Brown at The New Yorker — and just as noteworthy dismissals. Newhouse allowed his editors expansive editorial freedom, and granted them the kind of luxurious expense accounts that have become vanishingly rare in an era of retrenchment and belt-tightening for print publications. The glitz and glamour of his periodicals contrasted with his own reticent, spotlight-averse style.
In a statement, his family wrote:
Si was always the first person to come to the office, arriving well before dawn and bringing to each day visionary creative spirit coupled with no-nonsense business acumen. Those who worked with him remember him as fair, thoughtful, modest and intensely curious, with a sense of irony and the ability to laugh. He single-mindedly pursued an ambition – to create the best content. And he inspired those around him to do so. One of Si's favorite words, which he used as the highest praise, was 'extraordinary.' It is a word which describes what he achieved and who he himself was.
With a wave of magazine publishing icons retiring in recent weeks, including Rolling Stone's Jann Wenner and Vanity Fair's Graydon Carter, Newhouse's death is another signpost marking the end of a golden era for the business.
In a remembrance, Carter wrote that Newhouse's publications "helped report and set the style for much of the civilized world."
Vogue's Wintour said that "Si Newhouse was the most extraordinary leader," and that "wherever he led, I followed, unquestioningly, simply because he put as much faith in me as I had in him."
The New Yorker's David Remnick wrote that Newhouse "stuck to his own uncluttered lair, where he ran the business of Condé Nast with a sense of passion, creativity, mystery, and daring for almost forty years."