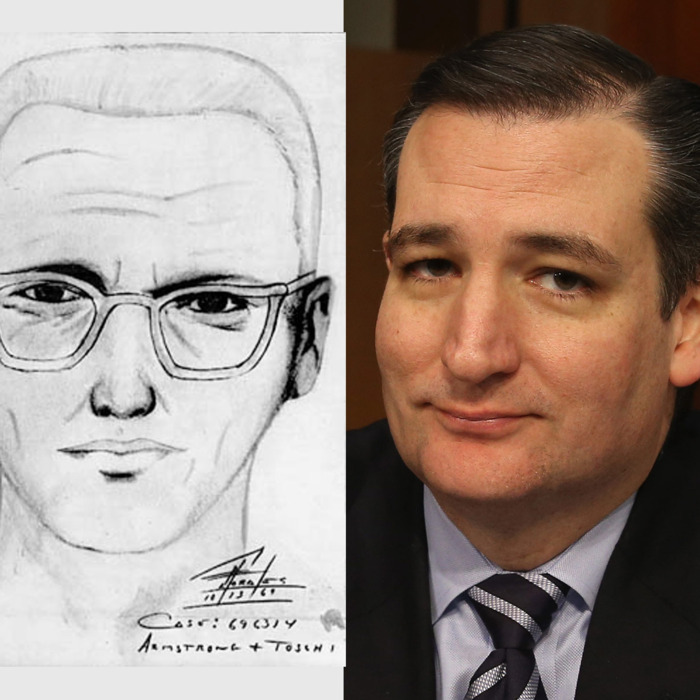 Photo: Mark Wilson/Getty Images
On Wednesday, Senator Ben Sasse accidentally spilled Dr. Pepper on Senator Ted Cruz during a Senate Judiciary Committee hearing. Cruz, in turn, tweeted a picture of a fridge full of soda and announced that the senator from Nebraska had been "cut off." Soon, the Zodiac killer got involved.
Ted Cruz is the subject, of course, of two long-running conspiracy theories: (1) that he is actually a serial killer who roamed California in the 1960s and 1970s and was never caught; and (2) that his father had a hand in JFK's death. (Trump is a fan of that latter one.) So Sasse, naturally, joked that he was wearing a shirt reading "Lee Harvey Oswald Was Framed" when the spill occurred.
And Cruz, naturally, had to reply. He tweeted back a picture of one of the Zodiac killer's infamous ciphers.
He technically didn't say that he wasn't Zodiac.