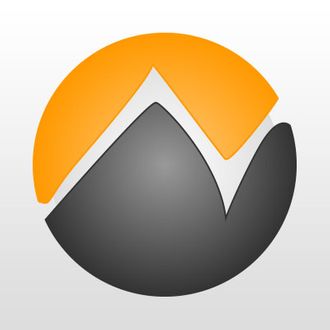 There's probably no better-known or influential community in the multi-billion-dollar world of video games than NeoGAF. Since its founding just over a decade ago, the site has become a hub of chatter useful for enthusiasts to chat about the intense minutiae of gaming, and for journalists looking to find out what gamers are talking about in any given week. As of last week, it sported more than 700,000 threads; its posts come up at the top of Google searches about nearly any gaming topic. And now — following the sudden exodus of the gaming site's moderators and administrators — it's no longer operational.
Given its outsize presence in gaming culture, the swift downfall of NeoGAF over the weekend has taken many by surprise. The site has been down for more than a day (supposedly for "scheduled maintenance") following allegations of sexual harassment against the site's founder, Tyler "Evilore" Malka, made in a Facebook post by filmmaker Ima Leupp. Leupp alleges that on a trip to New Orleans with Malka in 2015, she became sick from drinking and went into the bathroom. While in the shower, Malka allegedly also climbed in, naked and without consent.
The post was shared widely, including on NeoGAF, where users began leaving the site in droves.
According to Kotaku:
Before NeoGAF went down last night, posters made motions to leave the site en masse. Dozens of threads and comments cropped up asking for mods to ban users, thereby deleting their accounts — a traditional way to say bye to NeoGAF. Angry threads like "Fuck this place. Permaban me" and "I'm done with NeoGAF and you should be too" cropped up. A darkly humorous satire of the typical NeoGAF post, "Nintendo Direct focusing on Respecting Women announced," made the rounds. At the same time, users noticed that moderators began vanishing from the staff page.
By the time the site went offline fully, all but one site administrator had left. One moderator told Kotaku that the site's support staff had considered leaving in the past, and that Leupp's direct accusation was the breaking point.
Leupp's initial post is connected to a wider discussion of sexual harassment and assault in the wake of widespread claims against Hollywood heavyweight Harvey Weinstein. On NeoGAF in preceding weeks, Malka had been expressing skepticism regarding other claims of sexual misconduct, commenting on claims against a film journalist, "No evidence at all? No corroborating testimony? No behavioral red flags? So far this is nothing like other recent industry scandals." He later characterized the impulse to believe #MeToo posts as "witch hunts."
The site is currently down, and Malka has not issued any statement on either the sexual-misconduct claims or the website's future.