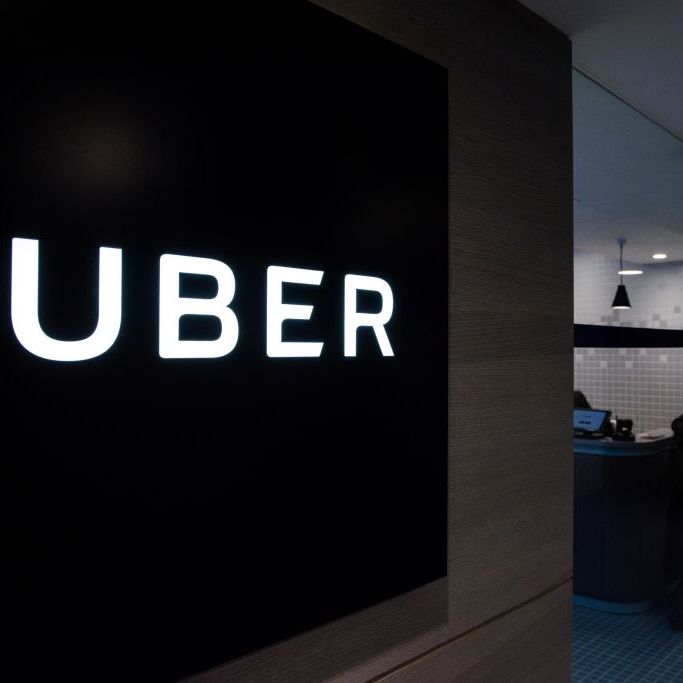 Aren't we all ready for the "junk King," in the grand scheme of things?
Photo: ANTHONY WALLACE/AFP/Getty Images
As the world collapses around us, the lawsuit brought by Google's self-driving-car unit, Waymo, against Uber over trade secrets allegedly stolen by a former Waymo engineer, Anthony Levandowski, grinds on. A due-diligence report that Google wants to use was made public Monday, and — who would have guessed from a lawsuit featuring one of Silicon Valley's most dysfunctional companies? — it's full of classic Uber-esque screwups. The document was created by cybersecurity firm Stroz Friedberg on behalf of Uber when Uber purchased Otto, Levandowski's self-driving-truck start-up, and it's rife with the sort of juicy, groan-inducing details that could only come from everybody's favorite scandal-ridden ride-sharing app. Here are some of the highlights.
This very serious due-diligence report — which is labeled with warnings like "PRIVATE & CONFIDENTIAL" and "ATTORNEYS-EYES-ONLY" (lmao) — is called … the Project Unicorn Investigation. Yeah, you read that right. Apparently, Stroz Friedberg takes naming advice from third-grade girls at craft time.
Levandowski shredding his hard disks
"During Stroz Friedberg's interview of Levandowski, he stated that in March 2016, while searching his home to gather all devices for this investigation, he discovered that he possessed Google proprietary information" in the form of five disks that were just chilling in his closet. Oops! Instead of bringing this to the attention of the investigators who had asked for it, "he immediately informed his attorney and brought this information to Uber's attention at a regularly scheduled status meeting … At the meeting, Poetzcher instructed Levandowski not to destroy the disks and to preserve them for record keeping purposes. Levandowski stated that Kalanick wanted nothing to do with the disks and told Levandowski to 'do what he needed to do.' Levandowski said that following the meeting he brought the disks to a shredding facility in Oakland, later identified as Shred Works, and watched the disks as they were shredded … He paid cash and did not receive a receipt." Classic.
These very legitimate, totally-not-incriminating text messages
Text from Rhian Morgan to Levandowski on February 26, 2016: "I'm gonna go get your stuff destroyed this afternoon btw. ill send you a bill and a pic/video."
Levandowski to an unknown recipient on March 1, 2016: "Ok good reminder to delete the iMessages every night."
Text from Rhian Morgan to Levandowski on March 1, 2016: "i've been paying for shredding on my card, since it's not technically a business expense for OM. LMK if I should expense it or send you a bill instead ;)."
Text from Rhian Morgan to Levandowski on March 1, 2016: "Ricardo, the shredder at ShredWorks, has a thing for these baby blues so he only charges me for about half the stuff they shred."
Levandowski to an unknown recipient on March 11, 2016: "I'll clean that shit out."
Levandowski to an unknown recipient on March 13, 2016: "We're ready for junk King."
Levandowski and his endlessly surprising laptop
Man, for an ex-Googler — and pretty frequent computer-user — Levandowski sure was shocked when confronted with the various Google-related contents of his own laptop. "During the interview, Levandowski identified the following locations where Google-related data and information were stored on his personal laptop … He did not recall when he last accessed these folders, and he seemed surprised at the amount of Google-related information that was on his laptop. In addition, during the interview, Levandowski initially told us that he did not sync up his Google mail with this laptop, but then he looked at his laptop and, to his apparent surprise, discovered that he had synced his Google e-mail (anthonyl@google.com) with his laptop in 2014."
As the report progresses, you can get the sense that the folks at Stroz are getting really tired of Levandowski's shit: "[C]ontrary to his belief that there were no or few Google e-mails on his laptop, Stroz discovered approximately 50,000 … Ten of those e-mails were last accessed between September 1, 2015 and January 28, 2016. It is difficult to believe that Levandowski was not, prior to his interview, fully aware of the extent of the data that he had retained."
He apparently also tried to delete files while literally in the investigator's office
"Levandowski also attempted to empty the Trash bin on his MacBook Pro while he was at Stroz Friedberg's office on March 22, 2016 at approximately 12:12 p.m."
The incredible, beautiful Google searches of Lior Ron
These totally-not-incriminating-at-all-whatsoever internet searches were made on Ron's iMac back in January 2016: "how to secretly delete files mac," "secure delete of trash on mac," and "how to permanently delete google drive files from my computer." Someone should probably tell him about Incognito Mode.
You can check out the full report for yourself here.