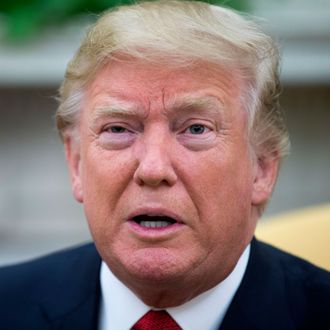 A portrait of a bad tweeter.
Photo: Shawn Thew-Pool/Getty Images
If you see Lee Greenwood today, wish him a happy birthday. The artist behind "God Bless the USA" turns 75 today. You could even tag him in a tweet on Twitter. Assuming you can find the rightful Lee Greenwood, a task that President Trump failed at earlier this morning. Instead, Trump wished a Twitter happy birthday to some other Lee Greenwood, this one an attorney "focused on Washington DC sports" who lives in New York City. And, oh, also appears to have a history of tweeting photos of anti–Trump administration protests. Whoops.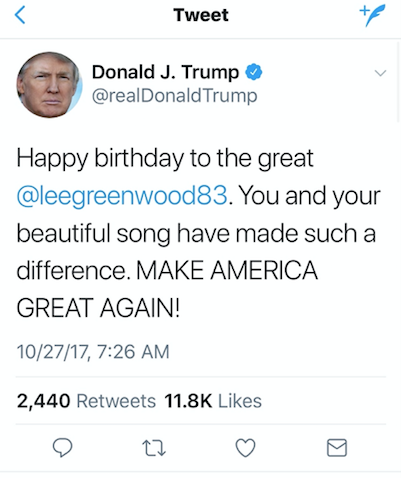 Instead, Trump should have tagged @TheLeeGreenwood. The errant tweet was up for over two hours before it was finally deleted. We've reached out to Greenwood — the lawyer, not the singer — on Twitter to see how his morning, and his mentions, are going and will update if we hear back.