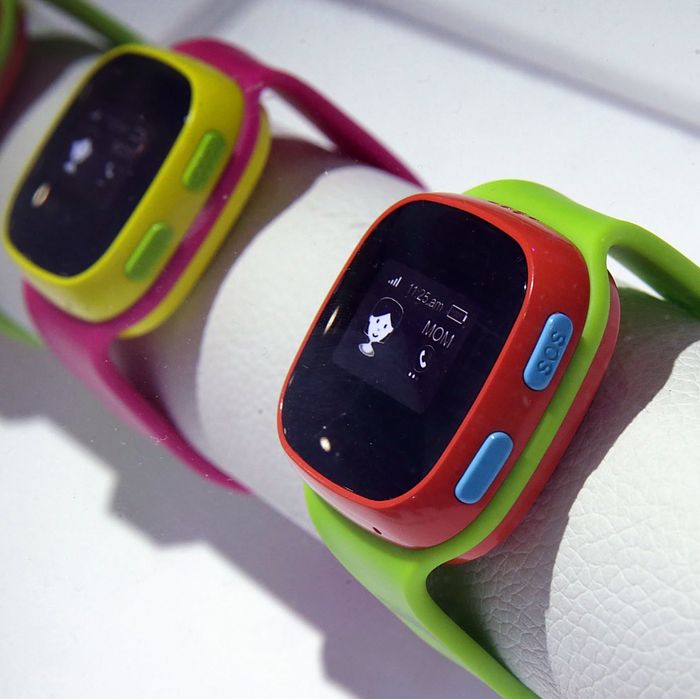 Photo: Alex Wong/Getty Images
A recent investigation by the Norwegian Consumer Council (NCC) has found that it's probably not the best idea to slap an internet-enabled GPS tracking device on your child's wrist.
Turns out, the majority of children's smartwatches are not only rife with security flaws but also lack any real protections for the endless amount of data they collect about your kid. A 49-page report (which has the wonderfully awful title "#WatchOut") details the NCC's investigation into four popular smartwatch brands for children — Xplora, Viksfjord, Gator 2, and Tinitell — which found half to be extremely vulnerable to not only hackers but basically any "stranger with some technical knowledge." The total lack of encryption used by several of the investigated devices made it easy for a third party to take control of the smartwatch and obtain a wealth of information about the child wearer, including their real-time location, name, phone number, and even live audio from the watch's microphone.
The NCC also found that "the advertised safety-enhancing features, such as an SOS button that alerts the parents if the child is in distress, and a geofencing function that sends an alert whenever the child enters or leaves a designated area, were unreliable." This is particularly worrisome, as safety is, you know, basically the only reason parents purchase these devices in the first place.
The information revealed by the NCC's report was so worrisome that the European Consumer Organisation (BEUC) issued a statement saying that "these watches should not find their way into our shops." In a press release, Monique Goyens, director general of BEUC added, "Parents buy them to protect their children. However, they are probably unaware that instead of protecting them they are making their children more vulnerable."