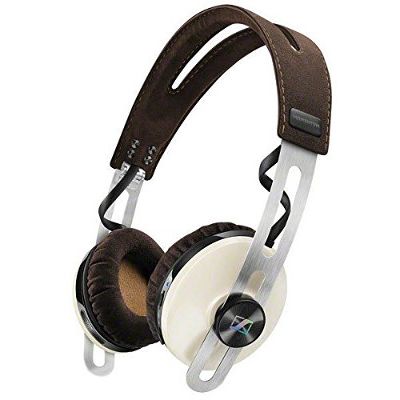 I really, really like the Sennheiser Momentum 2.0 headphones — I named them my favorite wireless headphones last year. So did a lot of people; Sennheiser reissued the Momentums at the beginning of 2017 as the HD-1s (chalk it up to a naming rights issue).
These HD-1s are still the same headphones I loved last year, albeit the on-ear versus over-ear variety. You still get great sound with deep, unmuddied bass and crisp high-end sound that isn't overly harsh. The retro styling — especially in the ivory color — makes me feel like I'm an extra in Dazed and Confused. And the price right now, at $250, is pretty unbeatable for high-end wireless headphones, where you can easily spend $500.
I've already got a pair of these, but if I didn't, I'd be grabbing them right now while they're on sale. And considering that my wife often swipes the pair that I do have, I may end up buying another regardless.
Heads-up: If you buy stuff through our links, New York may earn a commission. That said, we don't recommend anything we wouldn't buy for ourselves.