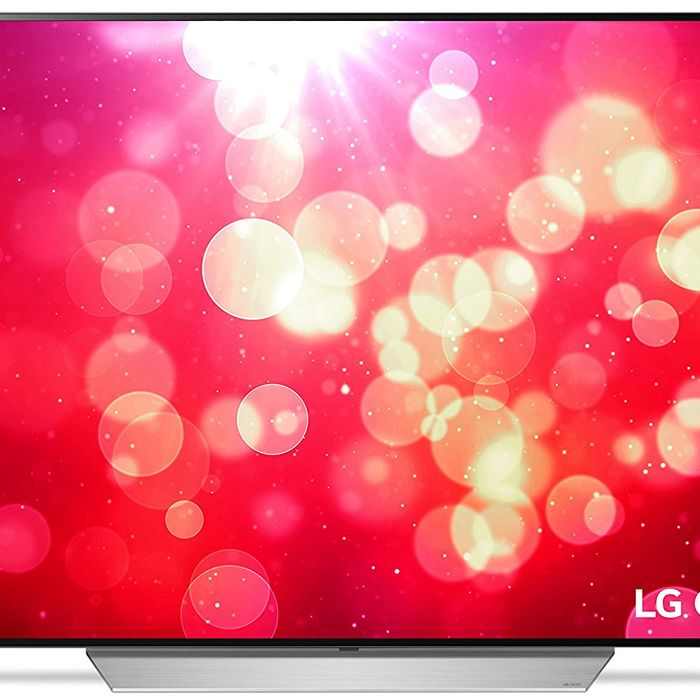 This 55-inch TV from LG is far and away one of the best on the market: It's got 4K Ultra HD picture clarity, built-in smart functionality (a.k.a. it's a Netflix-lover's dream), an OLED screen so gorgeous it will probably ruin all other TVs for you, and — to top it all off — the whole thing's thinner than a pencil.
Normally, such a jaw-dropping display comes at an equally jaw-dropping price, but today, on the holiest of all holidays, Cyber Monday, you can get a 55-inch TV for $1,497, roughly $800 off its usual list price of $2,300. This is by far the cheapest price I've ever seen on an OLED TV — which makes sense, as they're pretty complex machines — so expect this deal to go fast.
I got some screen time with one of LG's OLED TVs earlier this year, and let me tell you, if you're not going home with one, you probably shouldn't even dare to look at one, because these things will make whatever you have at home look like a CRT (that old, boxy thing you had back in the day). And although it's definitely not a small purchase, this sort of discount is hard to ignore.
Heads-up: If you buy stuff through our links, New York may earn a commission. That said, we don't recommend anything we wouldn't buy for ourselves.