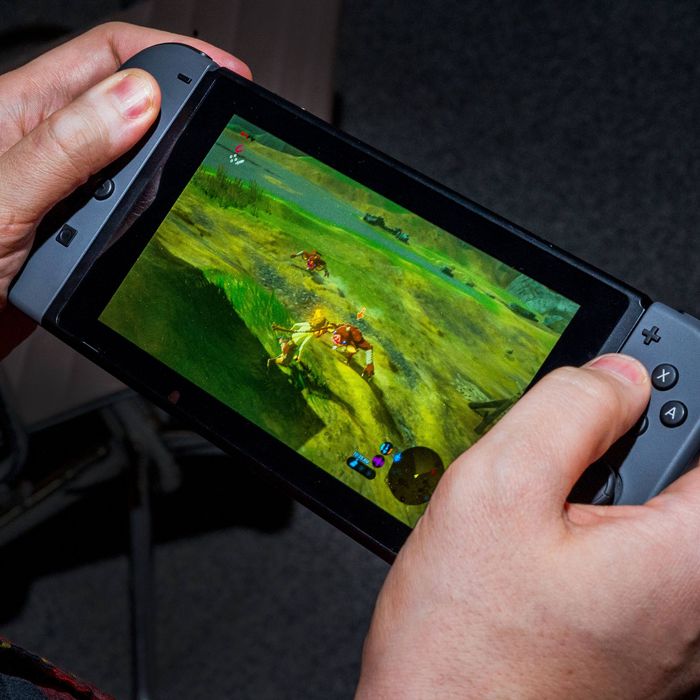 This was the year of the Nintendo Switch. While the console didn't launch until March, at least two of the best games of 2017 — Legend of Zelda: Breath of the Wild and Super Mario Odyssey — were Switch exclusives. And its healthy lineup of small, quirky games is quickly making it the console of choice for finding oddball games that shouldn't work, but do. It's become a big part of my daily commute, and the ability to slip the Switch into its dock at the end of the day and continue playing on the big screen is so simple and yet so satisfying. Here's our gift guide to all thing Switch-related.
Nintendo Switch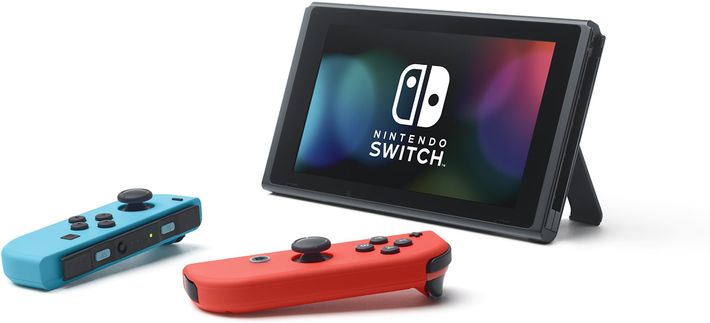 So, first off, there's the Switch itself. So far there haven't been straight-up supply shortages, though you may need to hunt around a bit online (Walmart seems to be doing a good job of keeping them stock). There's two versions: one with red and blue controllers and one with gray controllers. Your pick — either add a dash of color or keep it relatively subdued.
Accessories
ButterFox Nintendo Switch Hard Carrying Case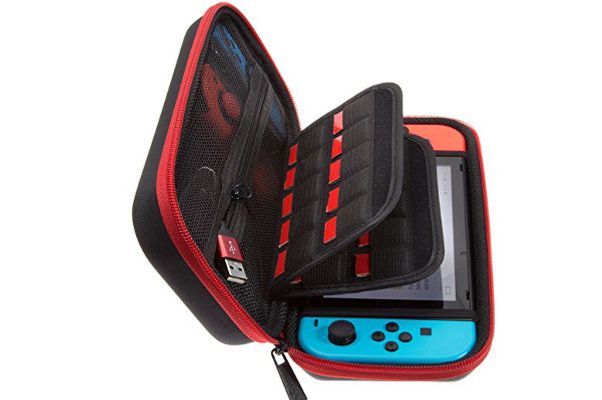 Up until very recently, when I've been carrying my Switch, I'd been using a wool sock. It's not a great look — nobody wants to see you pull out a sock from your bag on the subway. Still, you want to protect the Switch's screen, especially if it's bouncing around with your keys or other bits of metal. A carrying case is a must, and the ButterFox Carrying Case does the best job of helping you keep everything organized.
amFilm Tempered Glass Screen Protector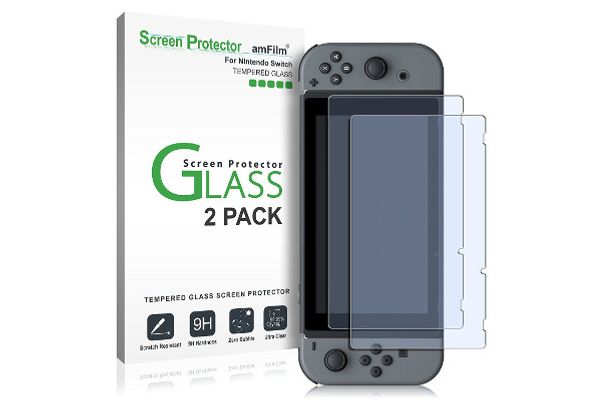 Still, if you want to make extra sure the Switch's screen stays pristine, a screen protector can buy you some peace of mind. The amFilm screen protector gets high marks across the board, both for protecting your screen and for not dimming or ruining the images once you have it in place.
Anker PowerCore+ 26800 PD with 30W Power Delivery Charger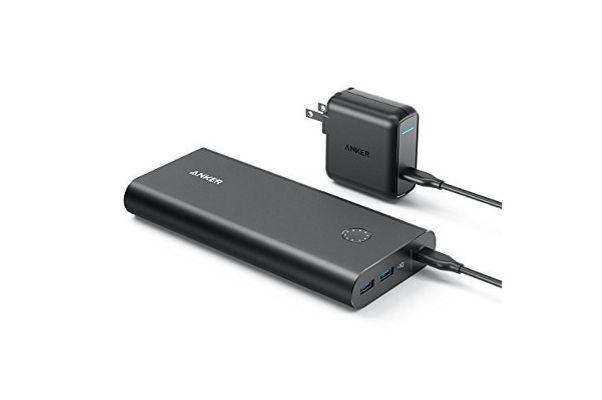 If you're taking a cross-country flight — or find your Switch running low on battery on a regular basis — a power bank is a must-have. The Anker PowerCore+ allows you to charge even while playing, meaning you can get around 20 hours of total playing time from one power bank before needing to recharge.
Nintendo Switch Pro Controller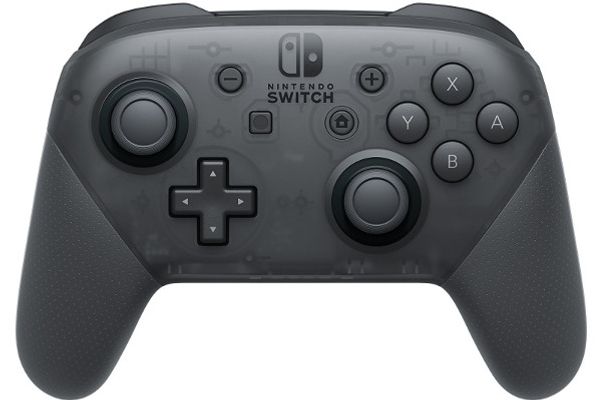 The Joy-Con controllers that come with the Switch can feel a little crowded when slotted into the frame meant for couch play. If you plan on doing a lot of your gaming on the Switch while in your living room, grab the Nintendo Switch Pro Controller, especially if you have larger hands.
Panasonic Ergofit HJE120 Earbuds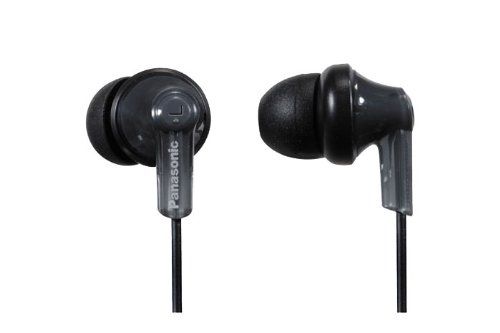 One of the major downsides of the Switch is that it doesn't support Bluetooth headphones, so if your smartphone has led to largely wireless lifestyle, you can find yourself with the Switch on the go and no way to listen in on your game. These HJE120s are still my favorite cheap earbuds — grab a pair and stash them in your carrying case to make sure you're never without audio.
Games
Despite being on the market for only nine months, the Switch's lineup is truly impressive. Here's a quick rundown of some of my favorite titles, from the massive hits to some truly charming indie titles. I tried to stay away from reissues as much as possible — if you know you loved Mario Kart 8 before, you'll still love it on the Switch.
Legend of Zelda: Breath of the Wild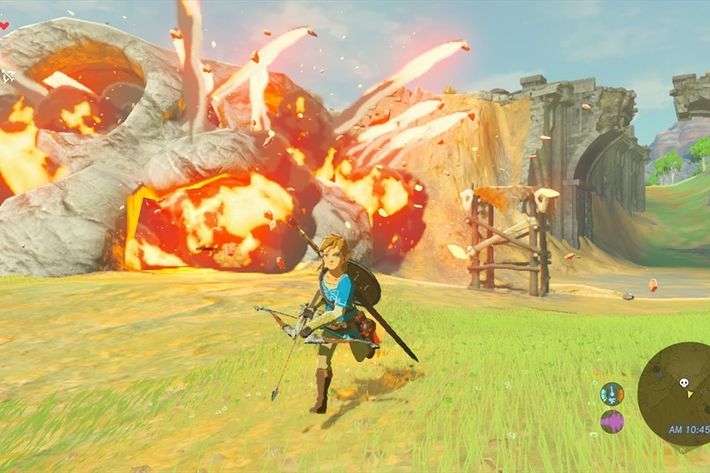 Perhaps the reason to own a Switch, Legend of Zelda: Breath of the Wild is a wildly experimental take on a classic character that manages to feel both wholly new and completely a part of a franchise now over 30 years old. A masterpiece, full stop.
Super Mario Odyssey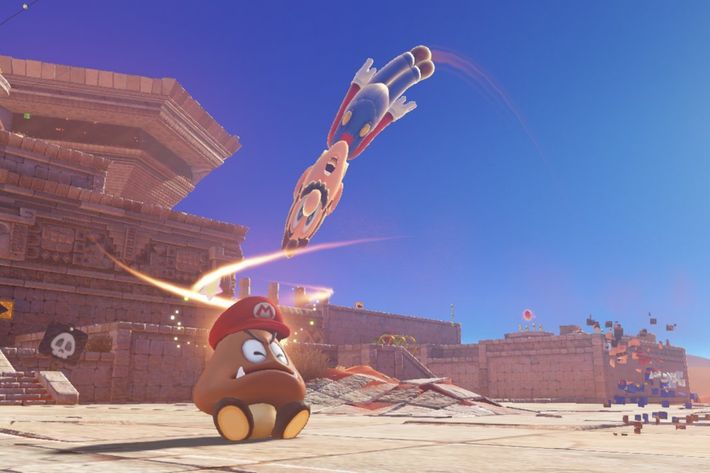 Super Mario Odyssey is incredibly fun — but more importantly, it's incredibly weird, starting with the fact that your hat can possess other characters' bodies. It's as if the designers simply continued to say "Why not?" to every possible type of gameplay mechanic. It could have been a shambolic mess. Instead it's the best Mario game since Super Mario 64.
Golf Story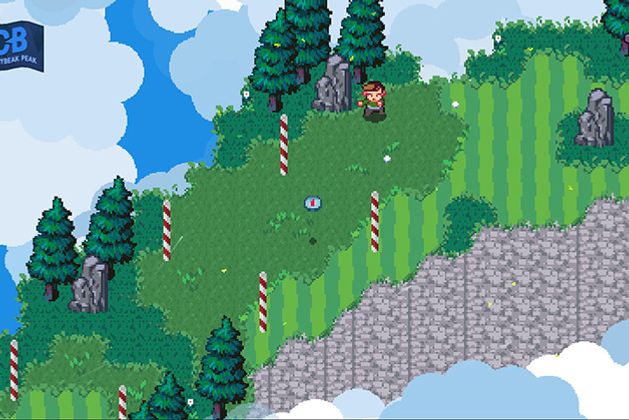 On paper, there's no way this game should work. It's a combination of an old-school Japanese RPG and, uh, golf. But it manages to nail every bit of its gameplay — progression is fun, with no grind, characters are memorable, and there's a strong streak of absurdist humor that carries everything along.
Mario + Rabbids Kingdom Battle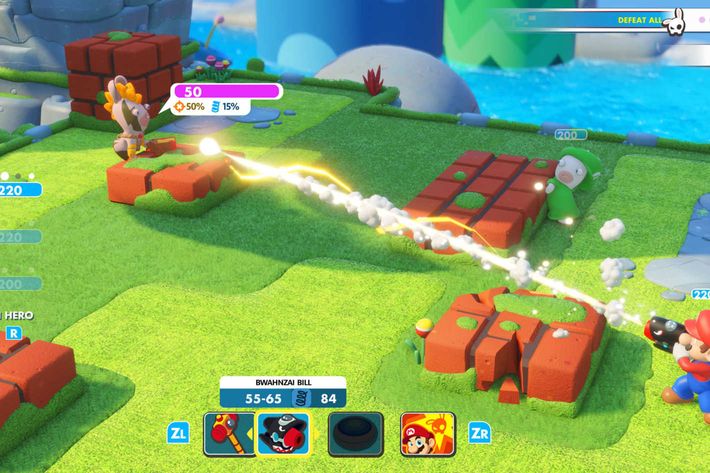 Another oddball combination that shouldn't work, this mixes Mario, a cartoon franchise few outside of France are likely aware of, and turn-based tactical combat. Mario has a gun. Yoshi throws grenades. But it all works, and it quickly ate up most of my summer.
Stardew Valley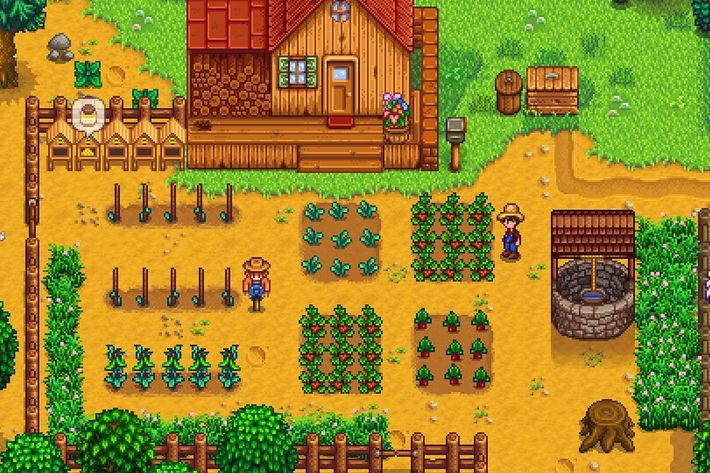 In Stardew Valley, you inherit a farm, plant crops, and get to know your neighbors. That's really about it. But planting crops can be a full-time job until you start to get the hang of it, your neighbors can be prickly or friendly depending on how you approach them, and there's more going on in town than meets the eye. But the heart of the game is still just tending to your farm, making sure everything is working. It's relaxing while still being challenging. The perfect game for playing for ten minutes — or, if you're not careful, ten hours.
Battle Chef Brigade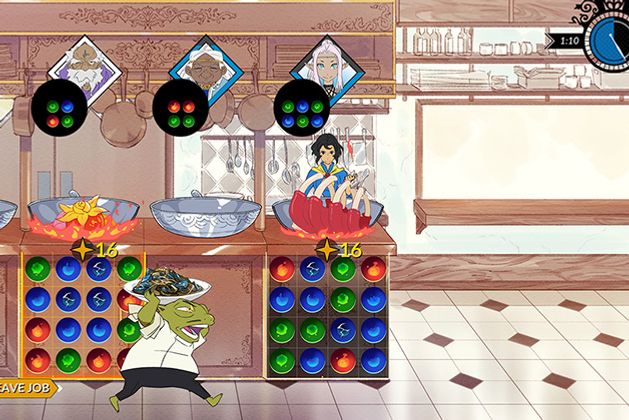 Another indie charmer, Battle Chef Brigade is set in a world where an Iron Chef competition is the centerpiece of an entire kingdom. The one twist: You're cooking up monsters, and you gotta hunt them down before you cook. Part side-scrolling brawler, part match-three puzzler, and featuring beautiful hand-drawn graphics.