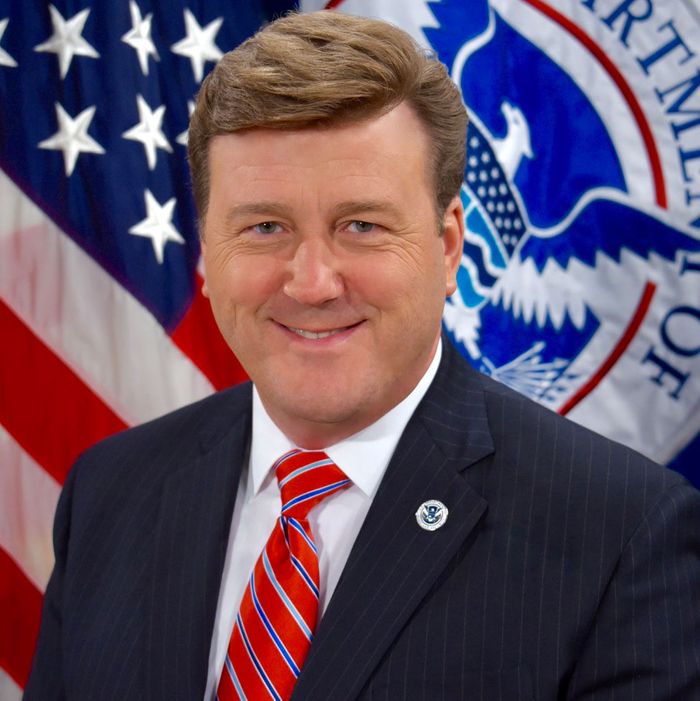 Jamie Johnson.
Photo: FEMA/DHS
Homeland Security official Jamie Johnson resigned on Thursday evening after CNN reported that he had a history of promoting intolerance on conservative talk radio shows.
Johnson had been the head of the Center for Faith-Based & Neighborhood Partnerships at DHS. He was appointed by John Kelly, who then led the agency, in April.
The CNN report compiled a series of damning radio clips from Johnson's days in Iowa, where he had worked variously for Rick Perry, Rick Santorum, and Donald Trump during presidential primaries, and was a member of the state Republican central committee. In one snippet, Johnson said that black people were anti-Semitic because they were jealous of Jews' success.
Jews, he said in 2008, "make up 12 percent of America's millionaires. Why? Because they work. And it's an indictment of America's black community that has turned America's major cities into slums because of laziness, drug use, and sexual promiscuity."
In one of several clips in which Johnson railed against Islam, he said, "Islam is not our friend," and, "I agree with Dinesh D'Souza, your friend and mine, who says all that Islam has ever given us is oil and dead bodies over the last millennia and a half."
In a statement to CNN before his resignation, Johnson said, "Having witnessed leaders from the entire faith spectrum work to empower their communities I now see things much differently. I regret the manner in which those thoughts were expressed in the past, but can say unequivocally that they do not represent my views personally or professionally."
Acting Department of Homeland Security press secretary Tyler Houlton said Johnson's comments "clearly do not reflect the values of DHS and the administration."