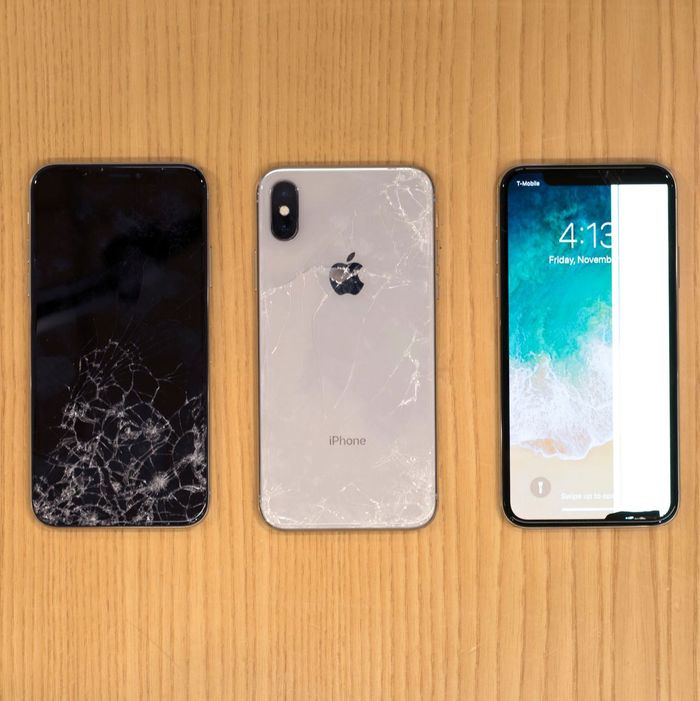 If you just dropped $1,000 on a fancy new iPhone X, you're gonna need a case. Stat.
Despite Apple's claims that the glass used in the iPhone X makes it the most durable smartphone ever, third-party testing seems to indicate just the opposite, CNET found that the iPhone X cracked on the first drop. As did popular YouTube channel TechRax, which found minimal damage from a side drop and significant shattering from a front drop. SquareTrade Labs even called it the most breakable iPhone Apple's ever made.
A series of tests performed by SquareTrade found that after just one face-down drop, the X was rendered completely unusable, with neither the "super durable" edge-to-edge screen nor the facial-verification feature working properly. SquareTrade also discovered that while a side drop didn't technically cause any cosmetic damage to the iPhone X, it did make the screen completely inoperable, which is kinda not ideal, if you're asking me.
To be fair to Apple, SquareTrade, which sells consumer-electronics warranties, has an interest in making the iPhone seem particularly breakable. But other testers have only gotten marginally betters results. CNET found that the screen breaks after one drop:
The back hit first, but it then did a small flip and landed screen-side down with the back facing me so I could see the damage immediately. The glass from three of the four corners cracked at different degrees of severity and scuffed up the side of the camera mount. The bottom right-hand corner took the biggest hit and had the largest fracture flanking the corner. Even the stainless steel on the frame looked chipped on this side where the phone hit the floor. The top right corner also had a small tear and scuff on the frame, and another tiny bump on the bottom left hand corner of the glass.
These reports come after Apple's recent decision to up the cost of repairing the iPhone X to a whopping $549 — $200 more than the iPhone 8 — if you don't have AppleCare. This is pretty problematic given that the X's all-glass design makes it doubly likely to break — not to mention the general newness of the phone, which makes third-party repairs (a.k.a. cheaper places) basically impossible for the time being.
Better start practicing your grip.