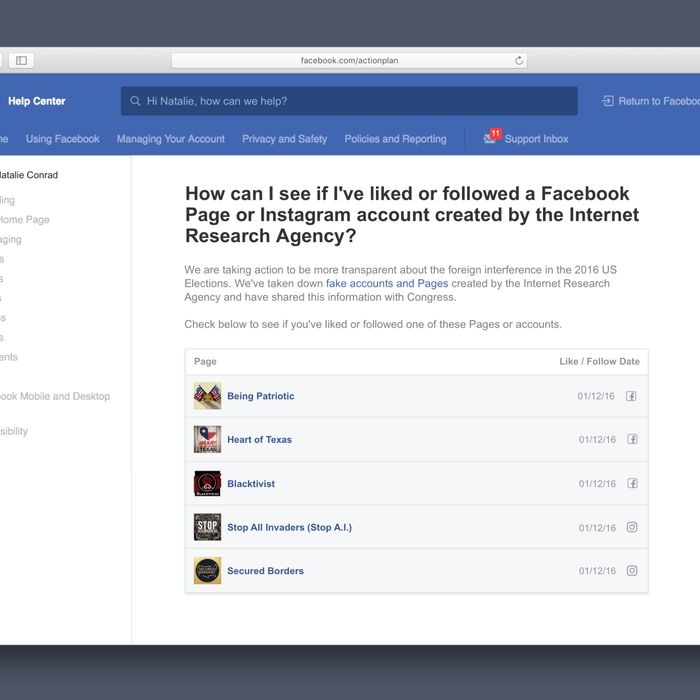 After weeks of pressure from activists and Congress, Facebook has decided to disclose to users whether or not they interacted with pages linked to Russian influence campaigns over the past two years. By the end of the year, the social network will have a section on the site that discloses the suspect pages and accounts that users were connected with. "It is important that people understand how foreign actors tried to sow division and mistrust using Facebook before and after the 2016 US election," the company wrote.
Users won't be able to see specific posts that they interacted with, though. And, most crucially, they won't find out what pages they viewed but did not explicitly engage with. So, if a post ended up in your News Feed because a friend liked it, but you only skimmed and scrolled past it, Facebook won't notify you of that. In other words, Facebook is exposing only the most obvious and direct sort of use case, and not being open about the more concerning issue of exposure and influence, which is admittedly far more difficult to track.
Also unclear is whether or not Facebook will publicize this portal to users who might find it useful. According to Bloomberg, the tool will be housed "in Facebook's online support center," tucked away alongside other helpful articles.