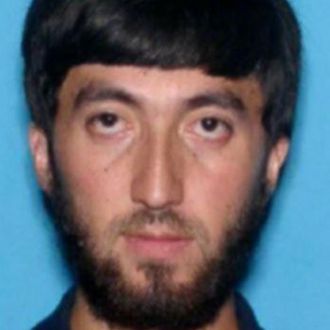 Mukhammadzoir Kadirov.
Photo: FBI
The FBI says it's located a man associated with Sayfullo Saipov, who's been charged in the Manhattan truck attack that left eight people dead and a dozen injured.
Earlier on Wednesday, the agency released a wanted poster, asking for the public's help with information on Mukhammadzoir Kadirov, a 32-year-old from Uzbekistan.
Kadirov is not being a called suspect, NBC New York reports. Saipov, the 29-year-old who is also from Uzbekistan, is still considered a "lone actor." The Daily Beast, which reviewed a law-enforcement bulletin about Kadirov, says he is a legal resident of Florida and is known to "possess a firearms ID card."
It's unclear how Kadirov is connected to the investigation. "We have found him and we will leave it at that," said Bill Sweeney, the assistant director of the FBI.