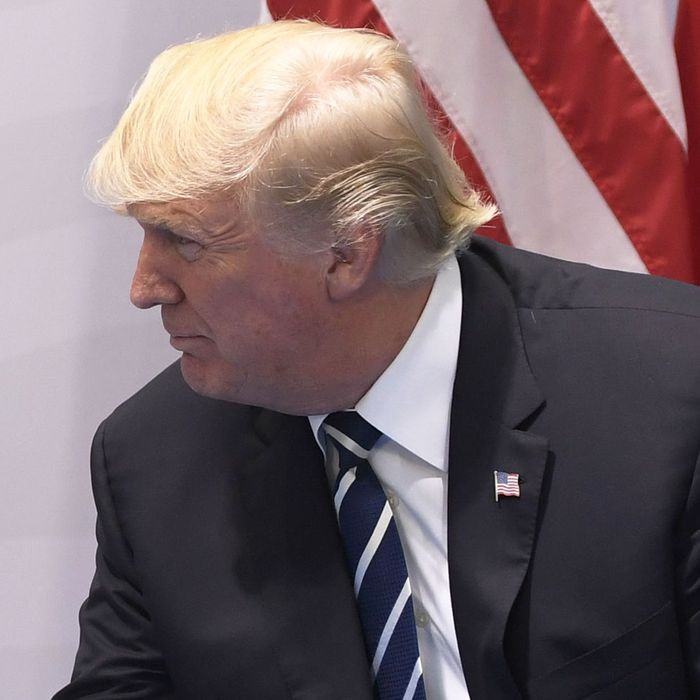 Still friends 4ever.
Photo: Saul Loeb/AFP/Getty Images
On his way to Asia last weekend, President Trump told reporters that he planned to meet with his favorite autocrat, Vladimir Putin, specifically to seek out the Russian's help with North Korea. The tête-à-tête was meant to take place in Vietnam, where both leaders donned peculiar shirts on Friday to attend the annual APEC trade summit.
But White House press secretary Sarah Huckabee Sanders said that no formal meeting had been planned between the two, citing "scheduling conflicts." (Perhaps the Trump team set aside a block of time for the president to digest the news that Special Counsel Robert Mueller is looking into allegations that the president's former national-security adviser plotted to kidnap a Turkish dissident? Who knows.)
In any case, Trump and Putin may still enjoy some quality time together beyond the handshake they shared on Friday morning. Sanders left open the possibility that the two would "bump into each other and say hello," which, judging by past experience, may be code for "have a long, private conversation that isn't disclosed until days later."